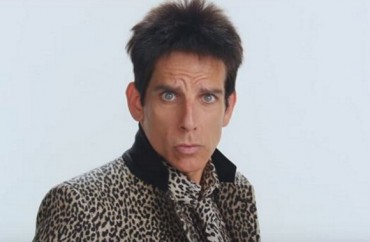 Students at a private college in Southern California recently canceled plans to screen "Zoolander 2" on campus, saying in an email to The College Fix they were concerned over the way in which the movie portrayed those in the LGBTQ community, as well as how it mocked "marginalized identities."
The movie was scheduled to be viewed Friday, April 15, as part of the school's "Screen on the Green" entertainment line up. But a last-minute decision by Claremont McKenna College's student programming board canceled "Zoolander 2." Instead, they screened "Deadpool."
"Zoolander 2," co-written by Justin Theroux and Ben Stiller and boasting an A-list ensemble cast, debuted in February and was largely panned by reviewers. Overall criticisms published in Variety and The Hollywood Reporter argued it wasn't a good movie, although prior to its release some LGBTQ activists called for a boycott over the "harmful" portrayal of a transgender character in the film.
Students at Claremont McKenna College, meanwhile, zeroed in on what they contend is the offensive nature of the movie's jokes.
"After screening 'Zoolander 2,' we observed that the film did not portray the LGBTQ community in a positive light and made a series of inappropriate jokes at the expense of individuals of marginalized identities," the programming board said Sunday in an email to The College Fix. "The College Programming Board strives to put on events which support an inclusive community on campus. We did not believe that screening 'Zoolander 2' reflected our values, nor did it help us promote the campus climate we hope to create."
"Though 'Deadpool' is a R-rated movie it does not target marginalized identities the way Zoolander did. Our choice to cancel the film was a calculated choice that we felt would support and respect our community on campus," the statement added.
The programming board did not address a question asked by The College Fix about whether their decision was hypersensitive.
RELATED: UMich will show 'American Sniper,' calls decision to ax it 'a mistake'
Max Benavidez, associate vice president for public affairs and communications at Claremont McKenna College, deferred questions on the matter to the students.
"The CPB is a student managed organization and it would be best if you asked them for a response," he said in an email to The College Fix. "To the best of my knowledge this was a CPB decision made independently of the College administration."
In announcing the decision to the campus Friday, the programming board stated: "The movie for tonight's Screen on the Green has changed. Previously we had planned to show Zoolander 2. After the team reviewed the movie it is clear that it does not represent many different communities well and we do not wish to support this type of behavior. CPB is committed to inclusive and exciting programming. We hope you will join us in committing to making our community a better place for each individual."
In response, some mocked that decision on social media, suggesting it was silly or that "Deadpool" is actually more offensive than "Zoolander 2."
In a statement to The College Fix on Sunday, Claremont McKenna College student John Marshall said he disagrees with the programming board's decision.
"The entire movie is written on stereotypes taken to the extreme, that's why it's funny," he said. "Following a line of reasoning of boycotting movies that 'do not represent communities well' will have us boycotting movies that depict jocks as meat heads, blondes as dumb, and guys as messy."
The decision at Claremont McKenna College also comes at the same time as a new documentary called "Can We Take a Joke?" is slated for screenings at colleges across the nation in the coming weeks. It looks at how political correctness is stifling comedy, including on college campuses, and how "all of society is threatened by" that trend.
RELATED: New documentary 'Can We Take a Joke?' to be screened on college campuses
Steven Glick, editor of The Claremont Independent, contributed to this report.
Like The College Fix on Facebook / Follow us on Twitter
IMAGE: YouTube screenshot