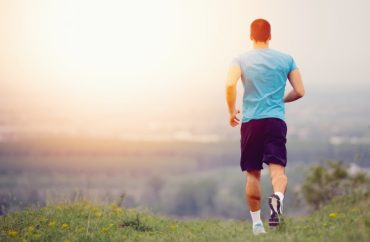 Introducing 'body privilege' 
The wide variety of healthy lifestyle programs at Colorado College are bodyshaming, argues senior Jade Frost in an op-ed in The Feminist Wire. And in particular, the programs are hurtful to overweight men because they emasculate them, she adds.
"Several aspects of the CC community such as numerous healthy eating habits, gym programs, and outdoor activities, foster a culture of body shaming even for male students," Frost writes in the Wire.
"While I am not suggesting that these aspects are detrimental in and of themselves, I argue that the College values these things [healthy lifestyle programs] in ways that are overwhelming and exclusionary. I focus on men because although the 'CC Culture' is promoting a healthy lifestyle, it is also promoting body dissatisfaction, as well as making it difficult to navigate public spaces for the men on campus," writes Frost, who is a double major in feminist and gender studies and English.
The targets of ire in the op-ed include a "Tigers Don't Waste" program that aims to remind students not to consume too much, a fitness center that has "an unspoken rule that the cardio section is for the feminine and the weight room is for the masculine," and a push for male students to participate in outdoor activities.
What's more, she adds, the cafeteria offers tons of healthy food options, and in the everyday background of the campus are all these physically fit young men — "male students with their slight bulge of biceps, flat and sometimes rigid torsos, strong calves running effortlessly at 6,035 ft. of elevation. The campus [is] crawling with future male models for Patagonia, REI, and North Face."
In effect, the healthy at Colorado College enjoy "body privilege," and students who are not fit "are seen as not having body management," Frost argues.
She likens such bodyshaming at her school to the time last year when the all-female Bryn Mawr College infamously sent students identified as overweight their BMIs (body mass index) and gave them tips on how to lose weight.
Read Frost's full op-ed.
Like The College Fix on Facebook / Follow us on Twitter
IMAGE: Shutterstock