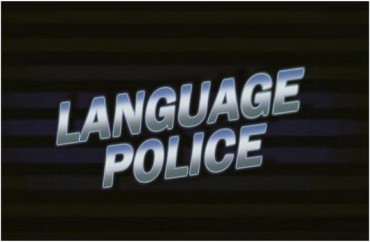 Colorado State University officials are firing back against what they call "misrepresentations" of its so-called "Inclusive Language Guide."
The College Fix, Campus Reform and other outlets had reported on the lengthy guide's inclusion of "America" and "Americans" as terms to "be avoided" in conversation.
According to a report today in The Collegian, new CSU President Joyce McConnell yesterday sent out a campus-wide email stating "It is unfortunate that a draft version of our inclusive language guide was mischaracterized by some media outlets through either shallow reporting or intentional misrepresentation of the document and its stated purpose."
McConnell said a "preliminary version" of the guide (which The Collegian published back in October) is what attracted media interest, especially the inclusion of "America" and "Americans." However, these terms are not included in the current version of the document. (The Collegian calls it the "final" guide, but the guide itself states it is a "living document" to which "updates [are] made frequently.")
In its story, Campus Reform noted the CSU Women and Gender Collaborative "directly linked" to the ILG; that link now appears to have been taken down.
McConnell did laud news outlets which noted the guide was not official policy; the College Fix and Campus Reform did just that.
CSU Chancellor Tony Frank also spoke to the issue, noting "[m]ost of the suggestions in [the guide] are common sense and have been in common use for decades," and that the list "was never intended for use by students."
"We actively promote a climate of free and open debate at CSU," Frank wrote. "The bottom line is that no one is making anyone use this guide, and we have not seen any evidence that this brief guide has had a chilling effect on that climate on our learning environment."
In its article, The Collegian includes a link to the "official" (re: most recent) version of the ILG, dated from January of this year. "America" and "Americans" are indeed omitted; however, all the other words/phrases noted by the Fix last week remain (and for rather silly reasons): "basket case," "cake walk," "freshman," and "Hispanic."
Also included in the current guide: "Starving / I'm Starving / I'm Broke" (they "appropriate real situations of hardship"), "Food Coma" ("directly alludes" to a laziness stereotype associated with blacks), and "Straight" (implies LGBTQ folks are "crooked" or "not normal").
MORE: Colorado State: Terms 'America' and 'Americans' are not 'inclusive'
IMAGE: YouTube
Like The College Fix on Facebook / Follow us on Twitter