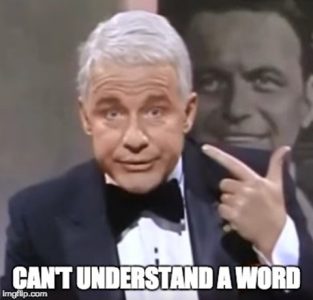 A professor of education at Colorado State University has a new book out about student development, and it's probably the last thing educators need for study on the subject.
D-L Stewart's "Rethinking College Student Development Theory Using Critical Frameworks" (a cool $125 for the hardback version) deals with so-called "third wave" theories — those that "expand student development through critical race theory, queer theory, feminist theory, and more," according to CSU's College News.
These theories are then used "to focus on certain aspects of student development using personal narratives and the re-envisioning of narratives in the light of various constructs."
Stewart, who uses the pronouns "he/him/his" and "they/them/their," edited the volume with two other academics.
According to his faculty page, Stewart is "focused on empowering and imagining futures that sustain and cultivate the learning, growth, and success of minoritized groups in postsecondary education," and his work "is motivated by an ethic of love grounded in justice and informed by an intersectional framework that recognizes both the lived experiences of individuals with multiple marginalities, as well as the material effects of interlocking systems of oppression." Whew!
"Social Construction of Identities," a chapter Stewart co-authored with Shaunda Brown, focuses on the application of QueerCrit, quare theories, and post-humanism to rethink the social construction of identities. Including a narrative from Brown, they explain how social construction is facilitated and how they provide a destabilizing and dehumanizing view of identity.

The chapter Stewart co-authored with Alex C. Lange, "High Impact Practices," focuses on the difference of "low impact" and "high impact" practices in education, and how postsecondary education should consider different ways to maintain positive impacts on students through learning, the making of meaning, and development. …

Stewart's fellow School of Education faculty member, Associate Professor OiYan Poon, is a co-author of the book's chapter, "Critical Race Theory: Interrogating Race and Racism in College Students' Development." The chapter uses Critical Race Theory, a theoretical framework that recognizes the pervasiveness of racism in U.S. society, to reconsider student development.
Hopefully folks are familiar with terms like "QueerCrit" and "quare" (an Irish variant for "queer" — hey, isn't that white privilege?), else it will be nigh impossible to grasp how they can "destabilize" and "dehumanize" identity.
MORE: Prof: Children should learn queer theory in elementary science class
MORE: Feminist queer philosophy class required 'absolute adherence to doctrines'
IMAGE: YouTube
Like The College Fix on Facebook / Follow us on Twitter