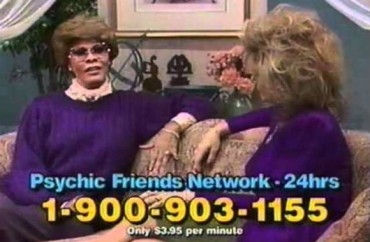 Like a sitcom crossover where The Critic joins The Simpsons or Empty Nest goes to hang with The Golden Girls, social justice warriors of every stripe at Columbia University and its affiliated Barnard College have joined together in an orgy of intersectionality to spark a ratings bonanza.
The Columbia Daily Spectator reports on the SJW dream team, which fights white male patriarchal cisgender racist capitalist pollution occupation colonialism (or something like that) under the banner Barnard Columbia Solidarity Network, which recalls nothing so much as the Psychic Friends Network of the 1990s.
It includes Barnard Divest, Columbia Divest for Climate Justice, the International Socialist Organization, Latino group Lucha, sexual-assault activist group No Red Tape, Student-Worker Solidarity, and Mobilized African Diaspora (MAD).
They held a campus rally Monday declaring that "The people, united, will never be defeated," specifically targeting the university's expanding footprint in New York City:
During the rally, BCSN organizers said that interlocking systems of oppression connect the issues they are looking to tackle—including sexual violence, labor inequality, and climate change—through their six core demands. In particular, activists underscored the importance of racial justice and securing the well-being of black people on campus and in the surrounding neighborhood. …

"Columbia University, as a historically and structurally oppressive institution, actively obstructs each of our movements" [said Barnard Divest member Maya Garfinkel].
A MAD organizer said black students are "complicit" in Columbia's "oppression" of black people. The organizers appear to claim that black people are being left out of the economic benefits of Columbia's physical expansion.
The rally only happened because fossil-fuel divestment activists failed to convince the school to divest last month, and they scrapped their initial response – civil disobedience – in favor of an intersectional rally, one activist told the Daily. (About 120 people attended, the paper said.)
The full list of demands includes "a rape crisis center that is physically open 24 hours/day" and focuses on "marginalized communities"; $15 an hour wages for all jobs, including "unpaid volunteer positions"; hiring more "faculty of color" and making black and comparative-ethnic studies courses mandatory; and giving reparations to "the Black communities occupied by Columbia" in the form of "secure jobs and affordable housing."
Read the story and the demand list.
Like The College Fix on Facebook / Follow us on Twitter
IMAGE: Psychic Friends Network screenshot
Like The College Fix on Facebook / Follow us on Twitter