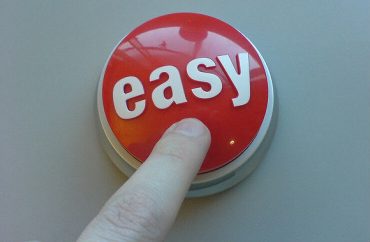 An unintended boon for transfer students?
The past year has seen an explosion in American colleges and universities dropping various aspects of the SAT and ACT exams as requirements in their admissions policies.
But when Columbia University took the plunge earlier this summer, dropping the SAT subject tests and SAT and ACT writing portions as application requirements starting next year, it became the first member of the Ivy League to do both. Its all-women affiliate Barnard College followed suit a few weeks later.
Like a steady stream of other prestigious private schools, including crosstown rival New York University, Columbia and Barnard cited their commitment to a "holistic" application process as a core motivation behind the change.
This new phase of holistic review has a major positive result for image-conscious institutions, according to years-old research: Dropping testing is a cheap way for schools to increase the proportion of racial minorities in their student body.

Because some students haven't received 'timely guidance'
The trend reached a new level one year ago when George Washington University, with more than 25,000 students, dropped testing for most freshmen.
Dean of Admissions Karen Felton told the The Washington Post that it already ran a holistic application process but wanted to attract students "from all different backgrounds" who might be "discouraged" by their low test scores.
Anna O'Sullivan, director of media relations for Barnard College, framed it a little differently in a statement to The College Fix.
"The primary reason for the change is to be sure that testing requirements are not a deterrent to students who are otherwise eligible to apply," she said, "but have not received timely guidance about the need to take additional standardized tests."
MORE: Universities drop SAT requirement in effort to 'diversify' their campuses
She said that Barnard's admissions committee already "takes a holistic approach and … considers an applicant's personal background, intellectual voracity and strong potential for further scholarly growth," in addition to GPA and test scores as "traditional measures of academic success."
Columbia did not respond to a request for comment. (The University of Pennsylvania, another Ivy, is also ditching its writing requirement in 2017, but still "recommends" that students take at least two SAT subject tests, the Columbia Daily Spectator reported.)
Good News, Teens: Hundreds of SAT Test Questions Have Leaked https://t.co/6g9PANpZwd pic.twitter.com/v3QWRFpz5V

— Suresh Prabhudesai (@Prabhusuresh12) August 3, 2016
'Demonstrable gains' for blacks and Latinos without testing
Behind these moves away from testing is another phenomenon that schools do not appear to have stated explicitly.
Coinciding with a time period when test-optional schools saw their biggest growth in five years – the spring 2009 semester, as tracked by the National Center for Fair & Open Testing – a Princeton study released that semester found that dropping the test requirement would bring forth "demonstrable gains" in the number of black and Latino students who enroll, Inside Higher Ed reported then.
MORE: Minorities 'flock' to Temple a year after school drops SAT requirement
The researchers obtained "actual admissions data from seven selective colleges that require the SAT or ACT" and ran statistical models showing the impact of going SAT-optional or schools proactively saying they won't look at standardized test scores at all.
Their conclusion? "The results show unambiguously that increased racial and socioeconomic diversity can be achieved by switching to test-optional policies," though the biggest gains come from not looking at standardized scores at all.
Welcome #cjs17! Your future begins today. pic.twitter.com/AZwI7zrSkH

— Columbia Journalism (@columbiajourn) August 3, 2016
'A serious disadvantage' for high schoolers?
One Columbia student sees a potential negative in his school's change.
Transfer student Justin Scott Straughan told The Fix that since the new policy only affects traditional, non-transfer applicants, the admissions standard will be incongruous between traditional and transfer students.
"Quite frankly, what would [admissions officers] begin to judge off of?" Straughan said, referring to applications without standardized scores. "Without all standardized test scores, the high school students are at a serious disadvantage compared to us transfers."
Straughan suggested a more laborious route for Columbia to increase its racial and socioeconomic diversity.
"I think they need to bring back interviews," he said. "The essay process is too easily padded, and the high school performance aspect of it is something that doesn't apply as heavily to transfers.
"Essays only judge how good you are at writing," Straughan concluded.
MORE: Elite liberal arts school drops test requirement, subs 'narrative' and 'creativity'
Like The College Fix on Facebook / Follow us on Twitter
IMAGE: joepopp/Flickr