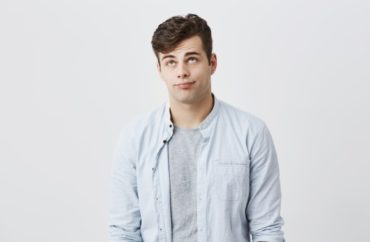 As part of Columbia University's New Student Orientation Program, first-year students participated in a mandatory activity called "Under1Roof."
Columbia's schedule book for orientation describes it as a dialogue that aims to "foster inclusive communities by engaging with the social identities we all bring to campus."
Under1Roof took place in August, and is a "required program" that is "specifically created for all incoming first year students in Columbia College and the School of Engineering and Applied Science," according to its website.
An incoming Columbia student who attended the program this year told The College Fix that students were asked to write down and explain the categories of identity that they belong to and are most "aware of," selecting from choices like race, class, gender and sexual orientation.
They were also asked to speak about how they felt their identities "limited their opportunities or access in coming to campus."
During the experience, each student was given nine sticky notes and asked to write on each one how they identify themselves according to categories that make up "social identity," including race, ethnicity, immigrant status, socioeconomic status, sexual orientation, gender identity, religious/spiritual identity, and "additional identities," as well as anything people wanted to add, such as an athlete or artist, the student said.
"They had signs around the room for each category, and they asked us to put up our sticky notes corresponding to each one (all the race ones under one sign, etc). We then were asked to walk around and look at each section to gain a sense of the diversity of the group in the room (we were like a group of twenty-something students)," the student said. "It was like a gallery, everyone silently surveying the sticky notes. We were then asked us to stand by the social identity category which we're personally 'most aware of' coming to campus, and people volunteered to explain their choices. We then stood by the category which we felt limited our opportunities or access coming to campus. It was a very interesting experience."
The student told The College Fix the overall workshop lasted nearly three hours.
The Office of Multicultural Affairs, which oversees the workshop, declined a request by The College Fix to comment on why it is needed and what it seeks to accomplish.
However, the webpage for the Under1Roof program lists goals for the program, which include to "increase understanding regarding issues of diversity globally" and "prepare incoming students for the academic and social adjustment to living and learning a diverse campus environment."
Other stated goals include creating a rapport among a smaller cluster of new students — as the incoming freshmen underwent the workshop in small groups — and creating a foundation for "diversity education rooted in sustained dialogue, critical awareness of social issues, and bridging differences."
The program's website also defends requiring it of incoming freshmen.
"Why is Under1Roof required for all first year students? Everyone – no matter how they identify – brings to campus different experiences, knowledge bases, ideologies, and beliefs," the website states. "… Acknowledging these differences is not about separating people but about understanding the social realities and power dynamics that exist and that have prevented real connections between communities."
"… There is an expectation of all members within the Columbia community to actively engage with one other and take this personal and educational opportunity. This interpersonal exchange across our diversity is one of the key educational resources on this campus. Under1Roof is a beginning of an important dialogue and process that will continue throughout a student's time at Columbia and beyond."
MORE: At campus orientation, speaker bashes Fox News, rugged individualism
IMAGE: Cookie Studio / Shutterstock
Like The College Fix on Facebook / Follow us on Twitter