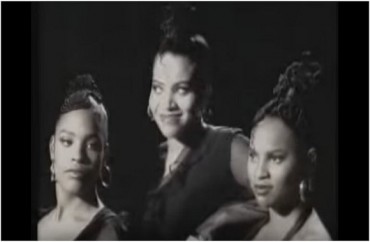 It seems many students at Columbia did not feel like completing the school's required "Sexual Respect and Community Citizenship Initiative."
Part of the reason, no doubt, was that the penalty for skipping it was merely losing "good community standing," meaning a student could not become a Resident Adviser, Orientation Leader, or pre-orientation leader.
A meager 55.7% "of new students enrolled in [Columbia College] and the [School of Engineering and Applied Science]" had finished the program a day after the original deadline.
As a result, a mere week before the (new) deadline, school officials decided to return to the original penalty for non-compliance: registration holds.
The Columbia Daily Spectator reports:
"We had hoped that poor community standing, given this was part of a broader community citizenship initiative, would be enough incentive for students to participate." [Dean of Undergraduate Student Life Cristen] Kromm said. "We were always prepared to invoke registration holds if we needed to, but again were preferring not to do that."

Because the consequence for failing to complete the requirement changed, the deadline was extended one week. Kromm told Spectator she believed that was sufficient time for students to complete the requirement.

[…] for some students, like Jane Tang, CC '19, notifying students a week before the deadline of the change in punishment is unreasonable.
RELATED: Columbia's 'sexual respect' requirement ignites frustration, mockery
"I don't think it's fair, because people have plans, and a week is not enough." Tang said. "Some people don't check their e-mails for a couple days, so they might not know until really near the deadline."

Robin Shillock, CC '19, also expressed concern that the workload placed on students could make it difficult to complete the initiative by the extended deadline.

"It's coming down to that time when the work's really coming on strong and that I do understand if people are kind of struggling." Shillock said.
Kromm added "We've learned that registration holds are necessary to encourage participation."
Sort of like how freezes on bank accounts and jail time "encourage" payment of taxes, eh?
To little surprise, participation in SRI has jumped over the last few days.
The "sexual respect" mandate was met with derision virtually right from the start: The very definition of "sexual respect" was not clearly defined by the university, and logistics issues popped up left and right.
Perhaps most worthy of mockery is that students can submit a piece of art to satisfy the requirement.
This comment by "Mo" likely says it best:
"Clearly there are going to be people that were ok with paying the original penalty of not being NSOP leaders or whatever but aren't ok with not being able to register for classes. You're switching from something that impacts probably 5% of the school to everyone. Changing the penalties on the fly really just feeds every negative stereotype that people have about programs like this."
Read the Daily Spectator articles.
RELATED: Columbia students: How does an art piece teach 'sexual respect?'
RELATED: Hundreds protest Columbia's 'sexual respect' program
Like The College Fix on Facebook / Follow us on Twitter
IMAGE: YouTube