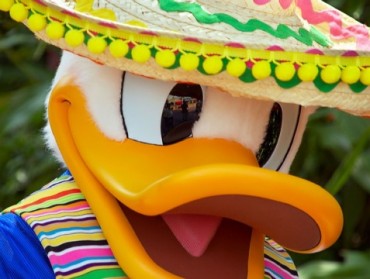 In a New York Times debate on "cultural appropriation," Columbia University Professor John McWhorter scolds those who seem to think that borrowing from other cultures is fundamentally racist.
Actually, the linguistics and American studies teacher says, it's fundamentally human nature:
Throughout human history, when groups have come together, they have imitated each other. Typically, this is seen as progressive, in a "two heads are better than one" sense. Works like Robert Wright's "Nonzero," as well as the entire histories of Europe, China or India are all about cultural appropriations, typically described with words like diverse and dynamic.
Using the example of white gay men imitating black women, McWhorter says cultural-appropriation accusers are showing racist attitudes:
A common argument is that to mimic an oppressed group's gestures is wrong because you haven't suffered their oppression. But this implies that, for example, the speech patterns and gestures of black women are all responses to oppression. Surely that is a reductive portrait of what it is to be a black woman or any human being. White Rachel Dolezal gliding around "identifying" as oppressed is one thing. White gay men imitating a few mannerisms of black women out of admiration is quite another. …

If Harlem in the 1920s was fascinating cross-cultural fertilization, then why is the same kind of thing happening today condemned as "appropriation?"
Also speaking up in favor of supposed cultural appropriation is a surprising face – Laia Garcia, an editor for actress Lena Dunham's new email newsletter Lenny. She also accuses the purists of asking for de facto segregation:
But as culture becomes more global, and we are exposed to the ways of life of different peoples, it is inevitable that new influences will seep in and mix with what's established. It is a natural part of human growth to constantly seek what's new, to meld it with what is already known, and to create something from their union.

And since we live in a global community, isn't this free exchange of ideas integral to how that community functions? If we are working toward a less segregated society, then surely our ideas must all get in the pool and play together as well.
Garcia puts a big-ass qualifier on her view, though: "dressing up in costume to mimic any culture will never be O.K."
Like The College Fix on Facebook / Follow us on Twitter
IMAGE: Joe Penniston/Flickr
Like The College Fix on Facebook / Follow us on Twitter