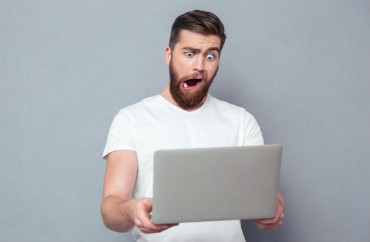 Columbia University freshman Brian Min, who has "prospective majors in French and women's, gender, and sexuality studies," says that, in addition to holding a vigil for the victims of the Brussels terror attacks, his school should endeavor to understand what "facilitated" the violence, which was a "response to institutionalized hate and oppression."
Part of this "hate, oppression" and "Islamophobia," Min argues, is due to Belgium's ban on full-face veils. High unemployment in the Muslim community is another.
"[A]lthough Islamophobia is certainly not the only reason the Brussels attacks occurred, it needs to play a critical role in explaining these attacks," he adds.
Indeed. Who can blame groups like ISIS for decapitating and blowing individuals to Kingdom Come when Belgium won't permit full-face veils!
From the Columbia Daily Spectator op-ed:
To be clear, I am not condoning terrorism. Hate should never be used to fight against hate. However, only by recognizing the hate that helped facilitate tragic events like the Brussels attacks can we unite to prevent such attacks from happening again and to ensure an inclusive community.

Some might argue that vigils and memorial services should remain solemn spaces for victims and those more directly affected on campus, including Belgian students. They may argue that criticizing Belgium for facilitating such tragedies only serves to create a divided community.
RELATED: U. of San Diego prof 'highlights' Islamophobia with Nazi-era yellow Stars of David
Moreover, it is not enough for vigils and memorial services to broadly condemn Islamophobia and other forms of hatred that helped breed terrorist attacks. They should also verbally denounce the specific forms of Islamophobia and hatred in relation to targeted nations and their policies of institutionalized discrimination, such as Belgium's ban on full-face veils. In order to fight against Islamophobia and hate crimes that dramatically increase after major tragedies like the Brussels attacks, we must localize the specific Islamophobic policies and attitudes that helped to facilitate such attacks.
As noted here and elsewhere, while there may be a spike in "Islamophobic" actions following a terror attack like Brussels', anti-Muslim hate crimes in the United States still lag way behind those that are anti-Jewish in nature.
Maybe Mr. Min has an "explanation" for that, too.
RELATED: Muslim activist warns students: Islamophobia industry exploits weakness of white liberal guilt
RELATED: New York school follows US Dept. of Ed. advice and hosts 'Hijab Day'; parents irate
Like The College Fix on Facebook / Follow us on Twitter
IMAGE: Dean Drobot/Shutterstock