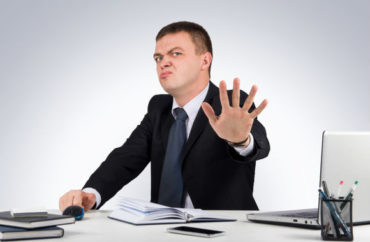 College Republicans president: The goal is 'eradicating' us
Administrators and student government leaders at Columbia University have gone dark since a student official suggested applying a litmus test to the activities of its College Republicans chapter.
The head of the club is daring the school to act on the proposal by Nicole Allicock, vice president of policy for the Columbia College Student Council, predicting that even students who dislike the CRs' message would oppose the chilling of its speech.
"De-funding our group would constitute a serious step towards eradicating the most prominent conservative club on campus," CRs President Ari Boosalis told The College Fix in an email. "This would undermine the university's commitment towards intellectual diversity and political debate."
It's been a rough few weeks for the CRs, the target of a defunding campaign by the Black Student Organization, which said the campus conservatives "blatantly oppose our livelihood and humanity" as evidenced by their recently invited speakers.
The CRs received $4,640 last year from the Student Governing Board.
Wall of silence from administrators, student leaders
The club's event with anti-Islam activist Tommy Robinson last month was continuously disrupted by student protesters, but Columbia closed its investigation with no sanctions and no explanation earlier this week.
In contrast, the CRs' Monday event featuring conspiracy theorist Mike Cernovich went more smoothly, possibly because the administration only announced hours before that the 19 student protesters under investigation for the Robinson disruption wouldn't be charged.
Between the two events, the BSO's proposal to defund and derecognize the CRs drew sympathy from the entire Student Council, which sent a "general concern report" about the CRs to the Columbia administration office that investigates and punishes behavioral misconduct.
MORE: Black student activists demand defunding of CRs: They 'oppose our humanity'
Allicock went even further. At the council meeting she told the CRs "maybe don't invite" speakers who can be considered "white supremacist," and proposed that the club give the council a list of potential speakers going forward.
That way the council can determine "which speakers are appropriate to bring to campus, taking into consideration the potential mental toll on students," Allicock had said.
University and student officials have ignored repeated Fix requests to respond to Allicock's proposal to impose prior review on the CRs as a condition of maintaining funding as a registered student organization.
Neither the council's vice president of communications, Sreya Pinnamaneni, nor any council representative, nor Columbia's director of media relations, Robert Hornsby, answered requests this week.
The Student Council's minutes are shielded from public view, as are its constitution, bylaws and even meeting attendance.
Its official mission includes "appropriately addressing student concerns" and "responsibly and equitably distributing student activity fees," but the council is not in charge of club-specific funding or recognition decisions.
Who defines a 'white supremacist'? Our opponents?
Derecognizing and defunding the CRs "would be unpopular, as the majority of the university's students would oppose the eradication of CUCR," Boosalis, the club president, told The Fix. "While they disagree with our speakers' viewpoints, very few actually believe in challenging our right to be a recognised organisation."
He challenged the "erroneous and mistaken" view expressed in the council meeting that derecognition wouldn't hurt the CRs because it could still hold events on campus and receive outside funding.
"The overwhelming majority of our funds" for events are issued by the student government, "and withdrawal of that would lead to CUCR becoming a minor club that hosts three meetings per year," Boosalis said. "It would undermine our ability to bring any speakers of note. De-recognition is a de-facto limit on the presence of CUCR at Columbia."
He said that while Allicock has a "constructive" point in criticizing figures like Cernovich being invited to campus, "it must be stressed that there needs to be a legitimate method of defining speakers as white supremacist or not."
#AofDfend @CURepublicans @cu_gop @Cernovich @MikeCernovich @ColumbiaUniver https://t.co/QMfUb2ZM0O pic.twitter.com/hwbsZ05Fdn

— Anti-Antifa (@AntiAntifaUS) October 23, 2017
Boosalis continued, "Nicole Allicock claims that we should not invite speakers to whom the term 'can' be applied. 'Can' be applied by whom?" The student governing body? Any student organisation?"
At the moment, there exists absolutely no mechanism of defining speakers and their beliefs on campus. Until such a mechanism is put in place, no student organisation has the right to enforce its definition of speakers upon the campus community at large.

MORE: Columbia refuses to punish students who disrupted CRs event

We find the idea that we must get "prior approval" to each and every single one of our speakers tantamount to other clubs having a veto over every single one of our events. And that would be incompatible with our vision of our club as an autonomous body withing [sic] the Columbia community.
Boosalis expanded the threat to the club in an interview with Campus Reform, saying the "general concern report" approved by the council opens the door to "silence the speech of anyone who's Christian, conservative, who believes in free market values."
'Safe spaces' documentary makers are visiting soon
The club's next scheduled event is Nov. 14 with former disgraced lobbyist Jack Abramoff, who spent more than three years in prison after pleading guilty to three felonies, but its following event may draw more disruptive protests.
Comedian Adam Carolla and conservative radio host Dennis Prager, who are touring college campuses for their "safe spaces" documentary, are speaking Nov. 28.
A vocal social conservative and amateur orchestra conductor, Prager was the target of an attempted disinvitation by orchestra musicians when he was offered the chance to conduct the Santa Monica Symphony Orchestra and give the proceeds to charity.
He credited the disinvitation attempt with selling out the 2,200 seats for the performance at up to $250 each.
MORE: Prager, Carolla to make 'safe spaces' documentary about crybullies
MORE: Prager beats boycott of his symphony, sells out performance
IMAGE: Bashigo/Shutterstock
Like The College Fix on Facebook / Follow us on Twitter