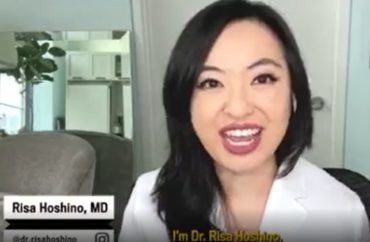 Her frontline experience consisted of helping public school students with paperwork
Columbia University scrubbed a pediatrician's name from an upcoming summer event after a journalist caught the doctor inflating her COVID credentials.
The Ivy League university will no longer host Risa Hoshino in August for an event called "Medicine as a Career Choice: Thinking Like A Doctor."
Hoshino had been slated to speak at the short course aimed at high schoolers, based on her experience in "pandemic emergency response and public health," according to an archived page for the summer seminar.
But her name is no longer listed after Sarah Beth Burwick, an independent journalist, wrote a lengthy piece that detailed the ways Hoshino had inflated her medical background.
On her accounts, Hoshino frequently shared experiences with patients that suffered from "long Covid" and warned others to "mask up" and "get vaxxed." She also shared grievances of working long hours, being underpaid and mistreated by hospital administrators.
But it's unlikely she treated many COVID patients since she works as a coordinator of health services for the city's public school system.
Burwick reported that Hoshino is actually a school pediatrician for the city schools with a less intensive role than her social media portrays.
A school pediatrician "acts as a liaison with pediatricians and other specialists to ensure students' medical needs are being met," according to Burwick. The school pediatrician also works as a health educator.
Hoshino said in a past interview that she worked 9 to 5, Monday through Friday. The job typically pays $170,000 per year, according to Burwick. Hoshino also worked from home in 2020 according to posts on her Instagram page.
Hoshino has since deleted or made private all of her social media accounts.
Columbia did not respond to multiple emails over the past two weeks that asked whether Hoshino withdrew or was dropped. The Fix asked about the university's vetting process for speakers.
The College Fix also did not receive a response to multiple messages sent to Burwick's Twitter account over the past two weeks asking if she had been contacted by Columbia and about her investigation into Hoshino's background.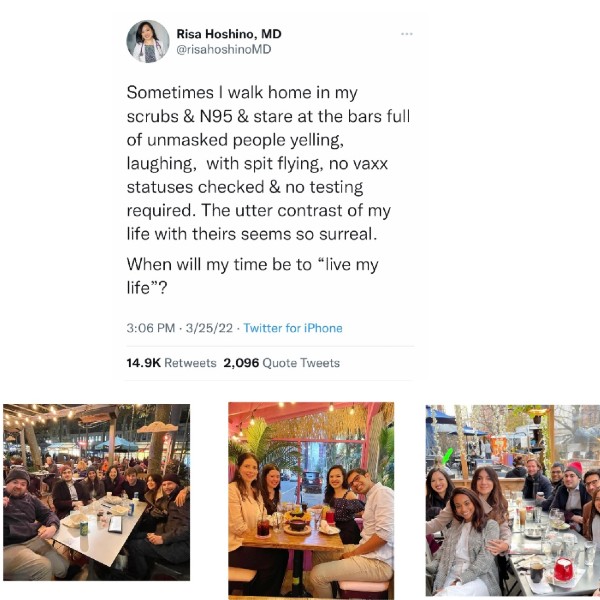 Burwick has archived several of Hoshino's misleading posts, which are all now deleted. Hoshino claimed in posts to her Instagram and Twitter accounts that she was "exhausted from treating Covid + patients" and that she would sometimes even "walk home in my scrubs and N95."
Hoshino used her platform to solicit $5 donations from her followers, which she called her "coffee fund."
Burwick spoke with a coworker of Hoshino who disputed Hoshino's claim that she wore an N95 respirator for 12 hours straight, and even contended that NYC public school doctors do not typically come into contact with COVID patients at all.
Hoshino claimed to have "inside information" on vaccines and to hold a position on the Centers for Disease Control and Prevention's advisory committee on inoculations. She is not listed as a member.
The Fix attempted to reach Hoshino at her office phone, listed on Vitals.com, multiple times over the past two weeks to ask about the claims in Burwick's article as well as her removal from Columbia's event. The Fix did not receive a response.
Although she claimed not to be a "pharma shill," Hoshino is featured in a 2021 marketing post from Pfizer's Twitter account.
Hoshino promoted the website GoodRx on her Instagram account, but failed to disclose any affiliations with the company. She also failed to disclose that she earned commissions from Amazon products she promoted, including masks and at-home tests for the virus.
MORE: Unpaid Harvard nutritionist falsely claimed Florida lied about COVID deaths
IMAGE: MTV/Facebook
Like The College Fix on Facebook / Follow us on Twitter