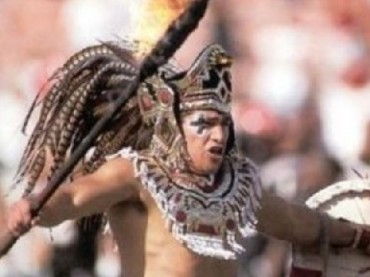 Not everyone is kowtowing to political correctness. An attempt by a small band of disgruntled students at San Diego State University to convince its student government to change its Aztec mascot has failed, miserably, by a margin of 25 to 1.
SDSU's Queer People of Color Collective had brought forth a resolution which stated:
"The continued use of the name 'Aztec' and the 'Aztec Warrior' mascot perpetuate harmful stereotypes of Native Americans, including the notion that Native Americans are innately violent, dangerous, and 'savage,' which is demonstrated by the Aztec Warrior's aggressive body language, the Aztec Warrior's use of a spear at special events, the use of a spear on the SDSU Athletics Logo which is printed on uniforms and SDSU memorabilia, and the slogan 'fear the spear.'"
But the student government isn't buying in. The Associated Students University Council voted 25-1 Wednesday night to reject the resolution, The Daily Aztec reports.
Like The College Fix on Facebook / Follow us on Twitter
IMAGE: SDSU website screenshot