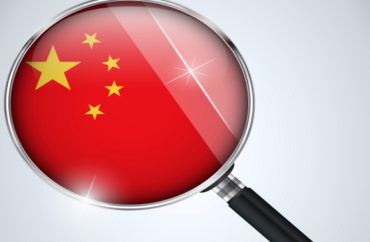 'If you want to control the mind and economy of a country, you control the education system,' scholar said
Ivy League universities and other top schools have received tens or hundreds of millions of dollars from the Chinese Communist Party as part of the Chinese government's conscious strategy to "infiltrate and influence" U.S. academia, a new report argues.
"Based on my organization's findings, CCP has a targeted approach for U.S. universities based on the current funding for institutions," Michael Lammbrau, managing director of Internet 2.0, wrote in Newsweek earlier this month.
Internet 2.0 is "a leading joint US and Australia cyber security organization whose mission is to defend clients and partners from the most advanced threats," according to its website.
There is a strong correlation between the endowment of the university and the size of the "gift" from the CCP, and China is more likely to fund private universities, Lammbrau wrote.
Analyzing data on foreign gifts and contracts from the Chinese government reported to the Department of Education, Internet 2.0 found that top beneficiaries were Harvard ($138.77 million), Stanford ($96.7 million), UPenn ($92.59 million), Yale ($87.63 million), and Columbia University ($86.85 million).
The CCP also reportedly donated tens of millions of dollars to USC, University of Chicago, NYU, MIT, Arizona State University, and Kean University.
Even more, these figures represent only the financial gifts that universities have disclosed to the government. The actual numbers could be higher.
In 2020, "U.S. universities failed to report at least $6.5 billion in foreign funding from countries such as China, Saudi Arabia, Qatar, and the United Arab Emirates," the Wall Street Journal reported that year.
Lammbrau wrote that for "stakeholders in academia, the risk of influence is high due to the connections to China through funding."
Moreover, more than 87 percent of CCP funded schools analyzed are classified as "RI," meaning "very high research activity," according to the Carnegie Classification of Institutions.
The College Fix reached out to the top 10 CCP funded universities in the past week, asking how funding and endowments from the CCP compare with other foreign gifts. No representatives have responded.
National Association of Scholars proposes policy to counter CCP in American higher ed
The National Association of Scholars, a conservative nonprofit advocacy group, proposed a policy change implementing "ratio funding" for the affected universities. This would consist of an amendment to the Foreign Agents Registration Act, also known as FARA.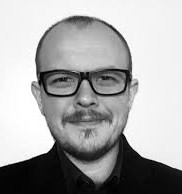 The amendment would "mandate that for every foreign dollar a university obtains, it is eligible for one less tax dollar," Ian Oxnevad, a program research associate at NAS, told The Fix in an email.
"That would remove the incentive for schools to take foreign funds," Oxnevad (pictured) said.
"This would have to be enforced through annual audits, ideally conducted by the IRS or state-level tax authority," Oxnevad said. "This would also root out middlemen such as nonprofit and corporate endowments, or tuition dollars."
Oxnevad said that taxing endowments would give universities added incentive to stop accepting foreign funding. NAS proposes that taxes from foreign endowments should be funneled into local economic development near the college.
"Lastly, Congress needs to close all educational, research, and artistic loopholes in FARA," said Oxnevad. "That way professors and researchers who are essentially working for China would have to register as foreign agents. Right now, there are loopholes for basically anything educational."
"Combined, those three things would drive China out of American higher education," he said.
'There's no such thing as unaccountable money'
"Funding from the CCP comes with strings attached," Oxnevad said. "There's no such thing as unaccountable money in anything, and higher education is no different. Schools end up adopting policies and curricula that benefit CCP's interest."
"Ultimately, this is about a loss of educational sovereignty," he said. "If you're letting foreign powers manipulate and shape your education system, you're essentially allowing yourself to be colonized. "
"The educational system is the conduit for business elites, policymakers, and technology," Oxenrod said "Perspectives shaped in higher ed are going to ultimately come to play in boardrooms, in legislatures, and bureaucracies."
"If you want to control the mind and economy of a country, you control the education system."
MORE: UVA student government calls for divestment from companies complicit in Chinese Communist Party atrocities
IMAGE: Chinaspyus.Augusto_Cabral/Shutterstock; NAS
Like The College Fix on Facebook / Follow us on Twitter