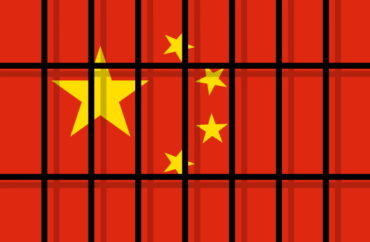 Students ask the university to withdraw investments from companies linked to CCP abuses
University of Virginia's student government voted on Tuesday in favor of divesting the university's holdings and endowment from institutions linked to Chinese Communist Party's abuses of the Muslim Uyghur people.
The Athenai Institute, a nonpartisan student group that advocates for CCP divestment, celebrated the news.
"With 19 votes in favor and just one abstention, UVA's student body has become the fourth this year to vote for divestment," the group tweeted.
"As one of relatively few U.S. schools with a Uyghur student population, UVA has an obligation to lead by example," UVA student Julia Ablimit said, according to a news release from the group. "Last night, we took a step towards fulfilling that obligation."
The resolution is not available on the UVA Student Council website. A legislation tracker has not been updated since spring 2022.
The U.S. government officially determined in January 2021 that the Chinese government is "engaged in the forced assimilation and eventual erasure of a vulnerable ethnic and religious minority group," according to a news release by the then-Secretary of State Mike Pompeo.
"I have determined that the [People's Republic of China], under the direction and control of the CCP, has committed genocide against the predominantly Muslim Uyghurs and other ethnic and religious minority groups in Xinjiang," Pompeo wrote. "I believe this genocide is ongoing, and that we are witnessing the systematic attempt to destroy Uyghurs by the Chinese party-state."
UVA joins other prominent universities in divestment resolution
UVA is the latest recruit in a divestment movement started in 2021 at The Catholic University of America, where Athenai was founded, according to The Washington Post.
UVA students joined CUA, Georgetown University , the University of Maryland-Baltimore County, and the University of California Irvine in calling on their universities to divest.
At least one university administration has responded positively.
The student government of the Catholic University of America unanimously passed a resolution last October calling on the university to divest all financial holdings connected to Chinese Communist Party abuses, The Washington Post reported.
In response, "university officials told student leadership [that] they have commissioned an independent audit of endowment holdings for anything related to mass internment, forced labor, mass surveillance or other crimes committed against Uyghurs and other ethnic minorities in China," according to The Post. 
MORE: Universities should divest from companies complicit in genocide: former government official 
IMAGE: M_SUR/Shutterstock
Like The College Fix on Facebook / Follow us on Twitter