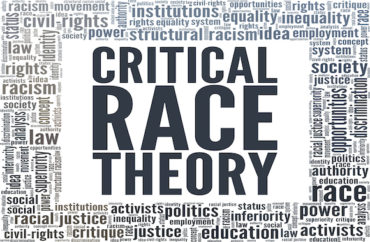 A University of Florida professor has filed a grievance after the school's College of Education was denied a concentration titled "Critical Study of Race, Ethnicity, and Culture in Education."
According to the Alligator, the grievance was filed by Professor Chris Busey and alleges the graduate school "would not approve any course with the words 'critical' and 'race' in the title."
UF officials indicated they would back a concentration which said "studies of race," however. According to The Gainesville Sun, Dean Glenn Good had said "We do not want to inflame [the state legislature]. Everything else is a go, and the leadership is behind our work if we just make those minor adjustments to the titles of our curriculum."
The university specifically is concerned about House Bills 233 and 57. The former "adds requirements designed to protect the expression of diverse viewpoints" at state universities, and prohibits said institutions "from shielding students, faculty, or staff from protected free speech."
The latter essentially prohibits critical race theory in public institutions; for example, it bans mandatory trainings "which espouse certain concepts" such as "one race or sex is inherently superior to another race" and "the United States is fundamentally racist or sexist."
ALERT: Check out our new Campus Cancel Culture Database!
WCTV reports Busey said he was "threatened with discipline if he used 'critical race' in his curriculum." The United Faculty of Florida said UF's decision "discriminates against faculty on the basis of the content of the material."
In a statement to the Sun, Busey said
I was recruited to the university to engage in scholarship, teaching, and service for the betterment of our university, local, and statewide communities. As an alum, I am also aware of how much former students and faculty endured to create this space for us to teach and conduct research towards realizing a better democracy. Our collective efforts and freedom of speech should never be censored but instead cherished as a key principle of this university, which should act as a beacon for the state of Florida and the nation.
United Faculty of Florida President Paul Ortiz noted that Busey's complaint "illuminates the everyday level of harassment that faculty of color in particular are facing during this time at [UF]."
The university told the Associated Press it cannot comment on any grievance (and can't even officially acknowledge that one was filed), but did note upon being given relevant documents that the complaint contains "a number of inaccuracies" which will be addressed "through the appropriate processes."
Ironically, Busey's faculty page still states he "primarily teaches courses for the Critical Studies in Race, Ethnicity, and Culture specialization."
Read the Sun and WCTV articles.
MORE: Parents' concern over critical race theory major factor in GOP election victories
IMAGE: Colored Lights / Shutterstock.com
Like The College Fix on Facebook / Follow us on Twitter