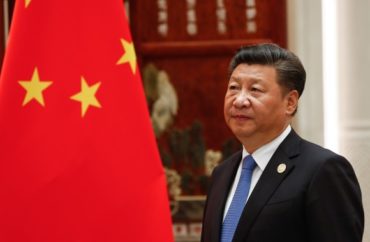 As Cornell University considers establishing a dual-degree program with China's Peking University, some are voicing concerns that the Ivy League institution should not partner with the communist regime.
In interviews with The College Fix, several members of the Cornell campus community said that the university should not lend its reputation and support to a country that engages in extreme human rights violations as well as espionage against the United States.
Peking University is based in Beijing, China's capital.
"A joint degree program with Peking University creates issues of academic and personal freedom not raised by mere exchange programs or visiting students," Cornell Law School Professor William Jacobson said to The College Fix in an email.
"This would be a degree to which Cornell is lending its name and credibility, and Cornell has an obligation to ensure that academic and personal freedoms are respected," he said.
The program is being advanced by Alex Susskind, the associate dean of Cornell's School of Hotel Administration. He did not respond to a request for comment.
Susskind presented the dual-degree program to the Faculty Senate on February 24.
Multiple professors raised concerns about academic freedom and the human rights violations occurring in China, according to the meeting's minutes.
When asked about academic freedom for Chinese students, Susskind said, "I would prefer not to get involved in talking about these bigger picture political-cultural things."
At a previous Faculty Senate meeting on Feb. 10, Susskind said that the prospective dual-degree program is a "very profitable venture" that would yield $1 million a year.
Ken Birman, professor of computer science, asked: "I'm wondering how we maintain Cornell's independence and freedom of bias and our standards in a situation where a political officer might order a person teaching on our behalf to express — like the Uyghurs question that was just raised, to express an opinion other than what we would want to hear expressed."
Susskind responded by stating that "China has a slightly different government system than we do."
He went on to say that "our freedom to deliver the courses in the way that we want to deliver them will not be inhibited in any significant way, but we will have conversations with them. They're already our partners."
Susskind is referring to a joint MBA program between Cornell's S.C. Johnson College of Business and Tsinghua University, another Chinese school.
After receiving heavy criticism from some professors, the Feb. 24 vote on the dual-degree program was postponed.
Under the Trump Administration, the U.S. Department of State declared that China is committing genocide against Uyghurs.
"After careful examination of the available facts, I have determined that the PRC, under the direction and control of the CCP, has committed genocide against the predominantly Muslim Uighurs and other ethnic and religious minority groups in Xinjiang," said Secretary of State Mike Pompeo in January.
Concerns have also been raised about the Chinese Communist Party's persecution of Christians.
Samuel Kim, co-president of Cornell's Society for East Asian Liberty, pointed out in an email to The College Fix that Cornell's Industrial Labor Relations School had previously ended its relationship with China's Renmin University "after students in China were intimidated and blacklisted by the government."
And James Lepone, president of America First Cornell, told The College Fix that "it's a shame that we are [considering] partnering with a Chinese state run university when the CCP has a track record of numerous human rights abuses. Plus, given that the U.S. Department of State has warned about China's campaign to influence American academia, this proposal should not move forward."
Meanwhile, the Washington Free Beacon reports that Cornell University won't say whether China is committing genocide against the Uyghurs. The news outlet states campus officials dodged the question, and that another vote on the proposed partnership is set for March 31.
MORE: Biden comes through for China and withdraws Confucius Institute disclosure rule
IMAGE: Gil Corzo / Shutterstock
Like The College Fix on Facebook / Follow us on Twitter