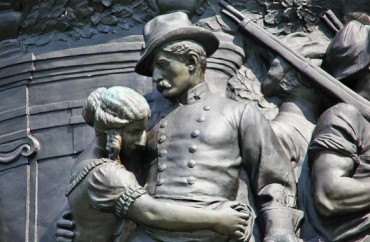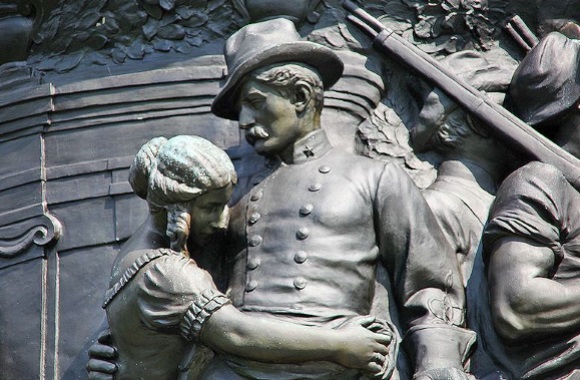 A fiery white nationalist rally in Charlottesville, Va., has reignited calls to sanitize college campuses of anything reminiscent of the Confederacy. Many of the memorials to the Civil War-era are being targeted with vandalism or hidden away by administrators.
While some say the memorials should remain up as a monument to how far America has come as a nation, others say they represent a celebration of white supremacy and must come down, echoing chants such as "No Trump! No KKK! No Fascist USA!"
The controversy is especially heated on college campuses, where protests and vandalism of the monuments have plagued campuses for several years.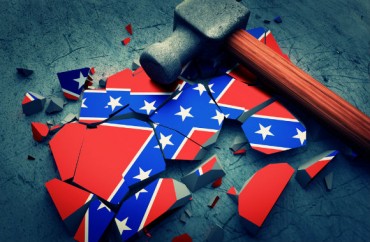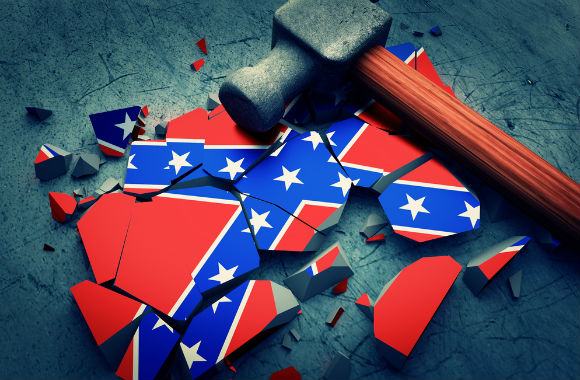 In recent times, the issue surfaced in 2014 when Washington and Lee University, named after the Confederate general, removed Confederate flags on display near his statue. The controversy came up again in 2015 at the University of Texas, Austin when campus leaders removed a statue of Confederate president Jefferson Davis after repeated student complaints.
Later in 2016, Vanderbilt University paid more than $1 million dollars to rename a building that included the word "Confederate" in the building's stone inscription. In November of last year, administration at the University of Louisville relocated a confederate statue on their campus to avoid offending students.
Earlier this year, Yale University reversed their stance on protecting history by renaming Calhoun College, named after the pro-slavery advocate, to Grace Mary Hopper College.
Now, galvanized by the attention brought to the memorials through the rise of white nationalists, more monuments have been vandalized or removed or come under heated scrutiny. Such recent incidents include:
Aug. 13, 2017: University of North Carolina, Chapel Hill: Silent Sam statue covered with a black hood; a week later a massive rally unfolded against it (and it's still ongoing)

Aug. 14, 2017: North Carolina Central University: Student takes down a nearby confederate monument by tying a rope around its neck, attaching it to a car and driving away

Aug. 19, 2017: Bowdin College: Moved a confederate monument from public view to an archived section of their library.

Aug. 19, 2017: Duke University: Removed a statue of Robert E. Lee after it was vandalized

Aug. 20, 2017: University of Texas, Austin: Removed three statues of confederate figures and relocating them to the Briscoe Center of American History

Aug. 21, 2017: University of Mississippi: Administration decides to "contextualize" their statue of confederate figure and Civil War-era Supreme Court Justice Lucius Q.C. Lamar by adding a plaque fully describing his legacy

Aug. 24, 2017: Virginia Commonwealth University: VCU President Michael Rao has directed administrators to conduct an audit of all symbols "of an exclusionary nature," including Confederate ones

Aug. 28, 2017: The University of Maryland marching band decided it will no longer play the state song before the college's football games because of the song's ties to the Confederacy
Not all reactions have been supportive. Some say taking the monuments down whitewashes history. Others call the movement a politically motivated stunt that has snowballed out of control.
For example, Jimmie Williams, a senior at the University of Memphis, says he is vehemently against removing the statues, saying "taking down the statues is basically rewriting or removing history from public view which will and would cause [it] to repeat itself."
"It's a part of history whether people like it or not," he told The College Fix via email.
More than 1,500 confederate monuments remain in the country, many on college campuses, the Chronicle of Higher Education reported, and they're coming down fast.
Like The College Fix on Facebook / Follow us on Twitter