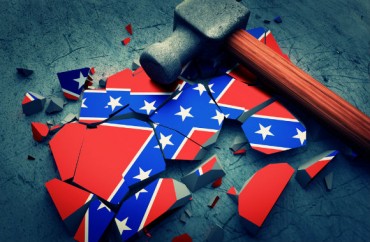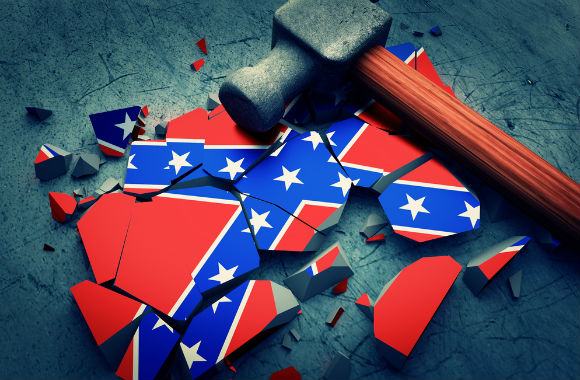 The Sons of Confederate Veterans and a descendant of Confederate Major George Littlefield have sued the school president for the recent removal from campus of several Confederate statues.
The lawsuit against UT President Greg Fenves for banishing statues of Robert E. Lee, Albert Sidney Johnston, John Reagan, and  James Hogg was filed in U.S. Western District Court last Wednesday.
The Daily Texan reports the suit alleges the university is "going back on the University's agreement to uphold the 'Southern perspective of American history.'" Major Littlefield's will states the university must maintain said perspective "in return for donations to the school."
In an email to the school community, Fenves had written "We do not choose our history, but we choose what we honor and celebrate on our campus," and that he looks forward to welcoming students to an "open, positive and inclusive learning environment for all."
He also said in the wake of Charlottesville, "Confederate monuments have become symbols of modern white supremacy and neo-Nazism."
In the will, signed in 1920, Littlefield thoroughly described how he wants his donations — which currently are valued at $500 thousand per statue, or $3 million as a group, according to the suit — to be spent.

At the time, he wanted the University to erect a "massive bronze arch over the South entrance," where the Littlefield Fountain currently rests, with statues of several Confederate leaders sitting under the arch. Although the arch never came to fruition, the Littlefield statues that lined the South Mall depicted former Confederate leaders Jefferson Davis, Robert E. Lee, Albert S. Johnston and John Reagan, as well as Texas Gov. James Hogg and U.S. President Woodrow Wilson. A statue of U.S. President George Washington was added later in the 1950s.

Littlefield believed these statues would tell the "Southern understanding of American history and the Civil War," according to the suit. The lawsuit claims this understanding was tarnished when Fenves removed the statues of Lee, Johnston, Reagan and Hogg, an act that abridged the petitioners' "minority political speech." As precedent, the suit cites the 1984 U.S. Supreme Court Case Texas v. Johnson, barring public officials from prohibiting "political speech in a public forum under its control."

The suit's central question is whether these statues should be displayed on campus, or if relocating them to the Briscoe Center is sufficient in upholding Littlefield's wishes.
The Sons of Confederate Veterans had sued UT in 2015 to prevent the removal of Confederate President Jefferson Davis's statue, but were unsuccessful.
MORE: U. Texas-Austin removes three Confederate statues in middle of the night
MORE: Student charged with toppling Confederate statue might be rewarded with scholarship
MORE: U. Texas to remove Jefferson Davis statue from campus' Main Mall
Like The College Fix on Facebook / Follow us on Twitter
IMAGE: Shutterstock