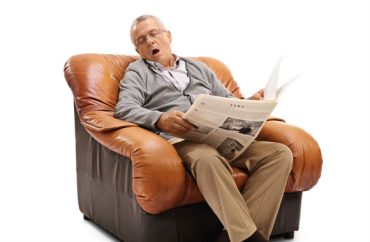 President Obama's legacy lives on and continues to thrive under the Trump administration and Republican lawmakers.
The White House and Congress, which ostensibly want to undo the expansive regulatory framework of a Democratic administration, are doing nothing as its Department of Education's Office for Civil Rights (OCR) expands its longstanding mission of blackmailing colleges into judging all accused students guilty of rape.
Brooklyn College Prof. KC Johnson, co-author of The Campus Rape Frenzy, writes at Minding the Campus that OCR is amassing enormous power for itself without so much as a peep from the White House.
Don't be fooled by the "skinny budget" request by the Trump administration for the department as a whole, which doesn't address OCR, says Johnson.
MORE: Republican Congress boosts budget for lawless Office for Civil Rights
An OCR leader hired three days before Donald Trump's inauguration is now enforcing its lawless diktats, former Harvard Title IX coordinator Mia Karvonides, who is a "true believer" in Johnson's words:
The slowness with which Trump has filled executive appointments has maximized the power of Obama holdovers. … Karvondes' rushed appointment leaves the impression that the outgoing administration intended to maintain the unfair Obama rules regardless of what Trump did. Every day that passes without Trump staffers in OCR allows Karvonides to implement her agenda unchecked.
For many #Harvard students, the University's #TitleIX policies remain overly complicated and difficult to grasp. https://t.co/R8MZYvW3g6

— The Harvard Crimson (@thecrimson) March 2, 2016
The rogue office also continues to impose "voluntary" resolutions on schools under Title IX investigation, meaning they won't be affected by any Trump reversal, and on its way out the door, the Obama administration sought funding for 157 new OCR staff investigators.
That's because OCR's years of encouraging students to file Title IX complaints had produced a bumper crop of sexual-violence allegations – and they aren't just going to be investigated case-by-case.
MORE: Harvard official who couldn't explain Title IX rules now enforces Title IX
Johnson cites a recent BuzzFeed article that says the recently departed OCR chief – now the chair of the U.S. Commission on Civil Rights – secretly changed its protocol:
When Catherine Lhamon ran OCR under Obama, she expanded all Title IX sexual violence investigations to become institution-wide, so investigators reviewed all cases at a school rather than just the cases that sparked federal complaints, former Education Department officials told BuzzFeed News.
Here's what this means, according to Johnson:
[Lhamon] had decided OCR would investigate not merely the complaints it received but thousands of other cases, even though no accuser had filed a Title IX complaint about any of these individual cases. On this matter, as on virtually all OCR-related matters during the Obama years, no sign of congressional oversight existed.
The next step is for the Justice Department under Attorney General Jeff Sessions to show it's consistent about reining in Title IX abuse, and refuse to defend OCR's 2011 and 2014 "Dear Colleague" letters that junked due process for accused students.
But more importantly, Congress needs to wake up and use "the power of the purse" to stop OCR's vast agenda in the Trump administration, Johnson says.
Read Johnson's post and the BuzzFeed story.
MORE: Trump admin yanks warped Title IX transgender bathroom rules
Like The College Fix on Facebook / Follow us on Twitter
IMAGE: Ljupco Smokovski/Shutterstock