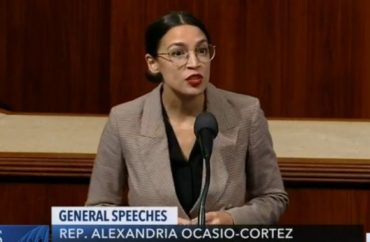 Includes up to $80,000 benefit for House staffers
While Congress considers a number of student loan bills, its own staffers are taking advantage of special options to pay down debt.
A report by Insider highlighted several "special tools" available to Congressional staff.
The perks available to Congressional aides are helpful, since over 350 high-ranking Hill staffers currently have outstanding student loan debt, according to Insider. Out of the more than 10,000 staff members in both chambers, at least 44 have student loans above $250,000.
The taxpayer-funded option allows Congressional members to make agreements with their employees to pay off loans.
An individual staff member can receive $833 per month in student loan repayment and up to $80,000 under an internal House program.
The program currently pays out up to $80,000 to Senate staffers too, according to the latest publication of the U.S. Code. Previously, Senate staffers could only get $40,000 in loan forgiveness.
In the past several weeks, The College Fix reached out via email and phone to the offices of Senators Chuck Schumer, Richard Burr, Rand Paul and John Thune for comment on the Insider report. The Fix contacted the office of Representative Ayanna Presley, but did not receive any responses.
The Fix also messaged Congressman James Clyburn's spokesperson Hope Derrick via LinkedIn on December 28. Derrick did not return a request for comment.
MORE: Don't bail out irresponsible student loan borrowers
The Fix emailed Heritage Foundation and Citizens for Ethics and Responsibility in Washington to ask for comment on the report. Neither responded to requests sent in the past several weeks.
House and Senate aides can also take advantage of the Public Service Loan Forgiveness program.
It requires borrowers to work for the government or a nonprofit and make payments for 10 years and all loans will then be forgiven.
The Biden administration has expanded eligibility requirements, including retroactively applying some payments to the 120 qualifying payments requirement.
However, one financial counseling leader says that options in the "private sector" are more lucrative than the amount of debt forgiveness. He said Congressional staff should consider those options.
"Borrowers cannot leave public-service jobs while working towards PSLF without affecting their eligibility for forgiveness," Barry Coleman, the vice president of counseling and education programs for the National Foundation for Credit Counseling told Insider. "He urged staffers to consider the higher salaries they could command in the private sector 'versus remaining in public service for 10 years and earning less,'" Insider reported.
House members have student loan debt too, according to data reviewed by The College Fix.
The Fix reviewed the disclosures of several advocates for loan forgiveness.
Congresswoman Alexandria Ocasio-Cortez reported a liability of $15,0001 to $50,000 in student loan debt in her most recently available 2020 disclosure.
Representative Pressley does not have any student loan debt, though she continues to owe money to the U.S. Treasury for unpaid taxes and a loan from the Paycheck Protection Act.
Congresswoman Rashida Tlaib has at least $50,000 in law school loans according to her 2020 financial disclosure. The burden of debt has not stopped the Michigan Democrat from owning a home – she has two mortgages that total a minimum of $350,000 to a maximum of $750,000.
MORE: Check out the new cancel culture database
IMAGE: CSPAN
Like The College Fix on Facebook / Follow us on Twitter