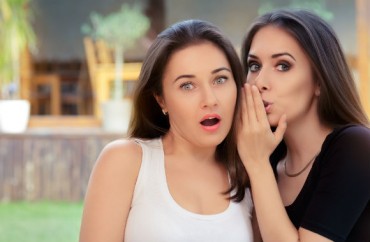 If you're a college student in Connecticut and want to have consensual sex, you might want to leave the state to do it.
The Legislature approved an "affirmative consent" bill Wednesday night that now goes to Democratic Gov. Dannel Malloy, a proponent of the idea that sex is rape if one partner does not get the other partner's repeated and mutually-agreed upon consent throughout the act.
WFSB reports that the bill makes the standards for rape "the same across all colleges and universities in the state":
When it comes to the safety of students, lawmakers and university leaders said they can't be too diligent.

"It also allows us to be more proactive conversations about sexual conversations on our college campuses," said Mark Ojakian, president of the Connecticut State Colleges and Universities system.

Ojakian and state leaders said they're hoping a standard of affirmed consent will help them do that.

Affirmed consent is described as an active, clear and voluntary agreement by a person. It can be revoked at any time during sexual activity.
Ashe Schow of the Washington Examiner argues that the bill would require students to ask each other, before they even touch, "May I kiss you?" "May I touch you here?" and keep doing that throughout the sexual act:
Proponents of the policy insist this isn't true, that the bill merely defines consent as an "active, clear and voluntary agreement by a person." But that is not the only language in the bill. …

The policy decouples context from the totality of the sexual experience. If a student fails to ask for permission before one escalation, but asks for it for a different escalation, the entire encounter can be considered sexual assault. If a student has been drinking (the bill doesn't require an accuser to prove they were incapacitated), then all consent is negated. Further, once someone is accused, their level of intoxication doesn't matter, even if under the same policy they could be considered too incapacitated to consent.
The "May I?" rules apply even in the context of "years-long" relationships, with the foregone conclusion that whoever is accused first will have to prove they followed the rules perfectly, Schow notes.
Only one lawmaker opposed the bill, Republican Sen. Joe Markley, saying it creates an uneven playing field between college students and others, the Hartford Courant reports:
"It criminalizes what many of us would consider entirely normal," Markley said. "Almost any of us would say that we have done things under this policy which do not correspond to affirmative consent. To ask to change that behavior would ask to change human behavior."
Read the WFSB report, Schow's column and the Courant.
Like The College Fix on Facebook / Follow us on Twitter
IMAGE: Shutterstock