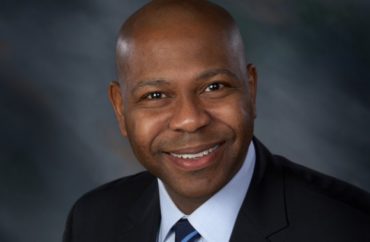 After conservative black journalist Jason Riley spoke at a historically black college in Pennsylvania on police shootings, crime rates and the need to take personal responsibility, the question-and-answer period launched with a query from a student in the crowd.
Riley, a respected columnist at The Wall Street Journal and senior fellow at the Manhattan Institute, gives on average more than a dozen speeches on college campuses each year during which Q&As have been known to get testy, but on this particular occasion that wasn't the case.
"He thanks me for coming and asks, 'How do I get a job at The Wall Street Journal,'" Riley said.
Riley's talk calling for personal responsibility to an audience filled with black students, black professors and black administrators barely raised an eyebrow.
"Everything I had said was commonsensical to them," he said. "The only pushback I got was from white faculty members at the reception afterwards."
Riley's point is the narrative that all black people in America are enraged and feel victimized over white privilege, institutional racism and police shootings — and blame those issues entirely for the plight of the black community — is inaccurate.
He said it's a concept pushed largely by the mainstream media and those who stand to profit.
"Let's face it, the grievance industry is a very lucrative one," Riley said, citing groups such as the NAACP and Black Lives Matter and individuals like Al Sharpton and Jesse Jackson.
"There is money to be made playing the race card," Riley said in a recent interview with The College Fix. "I've argued that the Civil Rights movement has become a Civil Rights industry."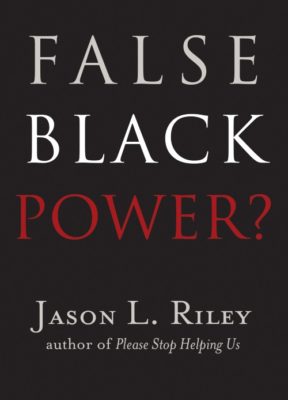 Riley's new book, "False Black Power," expands on that idea by pointing out that "black Americans in the first half of the 20th century—during the darkest decades of Jim Crow, when racial discrimination was widespread, legal and often ruthlessly enforced—nevertheless managed to climb out of poverty and gain access to white-collar professions at unprecedented rates that have never since been replicated, even after the passage of landmark civil rights legislation in the 1960s and the implementation of affirmative action programs in the 1970s."
But electing black politicians in recent decades hasn't helped the black community fix its current woes.
"The persistence in racial inequality, even in the age of Obama, should tell us about using political power and politics to advance racial ethnic groups," Riley told The Fix. "There are limits to this path and the Obama presidency is the last proof, and perhaps the best proof, that the problems blacks face today are not due to a lack of political clout."
That's an idea one might hear if they hang out in black barbershops and churches, but it's never uttered inside a college classroom, where Ta-Nehisi Coates' "Between the World and Me," which discusses white American racism, is one of the most assigned books for freshmen.
"When you go talk to everyday blacks about the problems facing everyday blacks, you realize the critical race theories, and the Ta-Nehisi Coates and the Al Sharptons, don't really reflect the viewpoints of everyday blacks, that there is disconnect between them and the people they claim to speak for."
Yet the narrative taught to students nationwide, riling them up over white privilege, institutional racism and police shootings, has sometimes created such angst that they aggressively disrupt and even shut down campus talks designed to present facts and data to support the notion that "Blue Lives Matter" and that cops are not the main problem facing the black community.
Riley said in his experience speaking at college campuses "what I have found is sort of the more elite, the more privileged, the more nonsensical" the students and their reactions.
"And these kids are not being taught to debate," he said, "they are being taught to silence their critics — and administrators are indulging this."
"But at school after school you get this small clutch of conservative students who come up to you afterward and almost whisper to you, 'Thank you, thank you for coming, and we are sorry we didn't say much,'" Riley said. "The idea that conservatives or just people who think differently about some of these issues are cowed into silence on campus these days is distributing."
Riley acknowledged "it's going to be a challenge getting more and different points of view on campus," but added there's a silver lining.
"I don't know how many people who live in the real world are buying a lot of these academic arguments," he said. "I know they get echoed in the elite media by liberal commentators but I think on some level those commentators are really only speaking to the academic elite … it's obvious that in the real world you can't talk about black incarceration rates without talking about black crime rates."
"This whole idea that blacks are locked up at higher rates strictly due to a racist criminal justice system and not due to any behavior on the part of the young black men being locked up — I don't know if that goes very far with your average person, but it is a challenge. You want to get at the kids on campus and give them an alternative point of view, and it's becoming increasingly difficult."
But there may be an opening to convince young black minds that the real problems lie elsewhere, he added.
"On college campuses, these kids today are obviously a much younger generation that doesn't have the historical baggage of older generations when it comes to the history of blacks in this country," he said. "This is a generation that came of age with a black president, with black mayors and governors and senators and all kinds of black political clout."
And yet what has all that political clout gotten the black community? In "False Black Power," Riley points out it hasn't gotten them much.
Meanwhile, he writes, social scientists [a.k.a. professors] "cowed by political correctness are still downplaying or denying the strong connection between black poverty and black family structure."
"The current focus on white racism and political solutions to racial gaps continues to miss the mark," Riley writes. "Our national discussions spend ample time on the impact of slavery but precious little on the black social and economic trends that followed the growth of the modern welfare state."
"In the postslavery era, the differences in black progress before and after the Great Society interventions are glaring. When intact families were commonplace, the rise in black education, incomes, and occupations was significant and steady. As black family disorganization intensified and wealth-transfer programs grew in size and scope, that progress slowed in some cases and stalled in others," Riley writes.
"Liberals have attempted to compensate for black cultural retrogression since the 1960s with increased black political power. In 2008, America elected her first black president, and eight years later, one undeniable lesson was that political clout is no substitute for self development."
Like The College Fix on Facebook / Follow us on Twitter
Like The College Fix on Facebook / Follow us on Twitter