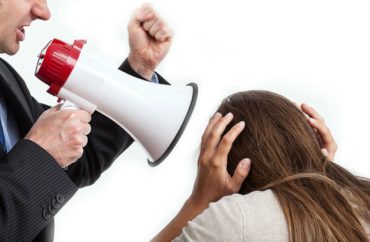 Charles Murray's slated appearance at Middlebury College is drawing flak, with one professor at the Vermont school referring to the conservative scholar as a "scientific racist, pseudo-scientist."
Murray, of the American Enterprise Institute and co-author of "The Bell Curve," is scheduled to speak Thursday afternoon at Middlebury. He is being hosted by the university's American Enterprise Institute Club.
His scheduled lecture has drawn criticism from at least one university faculty member.
"I think he's more of a scientific racist, pseudo-scientist rather than a straight up political scientist," professor Mike Sheridan, chair of the university's Sociology and Anthropology department, told Vermont Public Radio.
Meanwhile, criticism has also been directed at Middlebury's Political Science department for co-sponsoring the event:
Arguing that Murray's conclusions are unfounded and outside the norm of most social scientists, Sheridan said he opposed the event "in the same way I would be a bit upset and curious if the Geology Department were to invite a Flat Earth Society member."
Political Science chair Bert Johnson defended the department's decision to co-sponsor the event. However, he acknowledged some members of the department disagree with that decision.
"The department is not unanimous on this matter," Johnson told VTDigger. "Disagreement centers on the meaning of the department's co-sponsorship, whether it is merely an affirmation that all voices should be heard, or is conferring undue legitimacy on Murray's views."
Vermont Public Radio reports Johnson and "his colleagues in the Political Science Department will organize a discussion ahead of the lecture to explain what they say are flaws in Murray's work."
Meanwhile, the controversy has only increased publicity for Murray's talk as the event has been moved to a larger location, according to VTDigger. Additionally, Middlebury President Laurie Patton plans to attend the event.
Amid the hubbub, Murray has addressed the criticism:
Murray said about half of his college speeches in the past year have drawn protests. He said the election of Donald Trump undoubtedly fueled the opposition at Middlebury, but that protests have been more frequent in recent years as part of "what appears to be a radicalization of elite campuses and of the anti-free-speech movement."
Read the Vermont Public Radio story and VTDigger story.
MORE: Chinese students protest Dalai Lama as grad speaker, call choice 'controversial'
Like The College Fix on Facebook / Follow us on Twitter
IMAGE: Shutterstock
Like The College Fix on Facebook / Follow us on Twitter