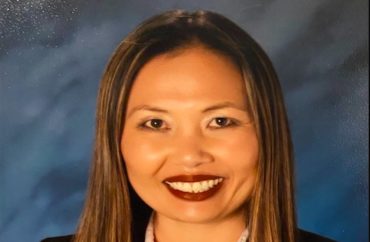 A former Oregon elementary school principal who oversaw a three-week "anti-racism bootcamp" at her school has been hired by Portland State University's College of Education.
The Errol Hassell Elementary School program, led by Cynthia Moffett, had "instructed elementary children to describe their race and informed them about microaggressions and systemic racism," according to Fox News.
The program was criticized for its "lack of transparency" by at least one parent, who then accused Moffett and the school of retaliating against his daughter.
Moffett ended up tendering her resignation after Fox News had reported on the efforts of a group of "BIPOC" (black, Indigenous, people of color) teachers who supported their principal.
These teachers complained that opposition to Moffett was the "result of bias and targeted aggression" and alleged that Errol Hassell staff who rolled their eyes at Moffett during meetings were exhibiting a "harmful practice rooted in White supremacy."
They also put forth several demands including an investigation into those alleged "aggressions," and a "confirmation" that Moffett would not be fired.
Despite her anti-racism training's obvious connections to critical race theory, Moffett denied that CRT was taught. "Recently, BSD staff have been asked if we have adopted critical race theory (CRT) curriculum," Moffett said. "The answer is no, we have not and no, there is no curriculum for critical race theory and no, there is not training in critical race theory."
Save Oregon Schools' Jeff Meyers said he was "saddened" and "frustrated" by Portland State's hiring of Moffett. "A simple search on the web for her name turns up several articles that highlight her failures as an education leader and the damage she's done to those she is meant to lead and serve," he said.
PSU told Fox News that it "values the power of diversity of thought" and touted Moffett's experience as a "first generation college student."
According to her Linkedin profile, Moffett describes herself as an "experienced DEI leader with a demonstrated history of elevating BIPOC voices" who is "passionate" about diversity and equity.
MORE: Minority teachers at Oregon school: Eye-rolling is 'harmful,' based on white supremacy
IMAGE: Linkedin screencap
Like The College Fix on Facebook / Follow us on Twitter