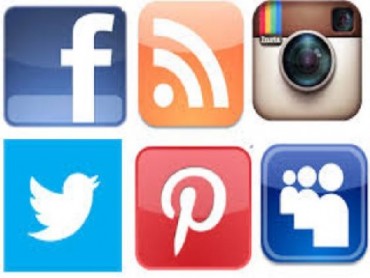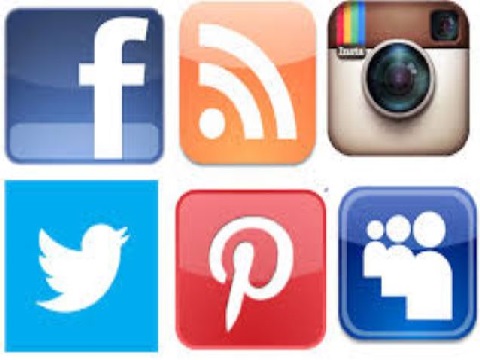 The University of Kansas' controversial new social media policy that advises professors on what they should or should not post on social media sites has been met with resistance by faculty and prompted KU leaders to acquiesce to a review.
The policy was prompted by a KU professor's controversial tweet calling for the murder of the National Rifle Association's children, but the new rules have drawn just as much criticism as the tweet that prompted them, with some scholars saying the policy conflicts with the First Amendment and stifles academic freedom.
"(B)ecause of concerns expressed, a workgroup of representatives from each state university campus is now being formed to review this policy and offer recommendations in order to clarify the policy's intent," Breeze Richardson, associate director of communications and government relations for the Kansas Board of Regents, said in an email to The College Fix.
These campus representatives are expected to submit their comments to the regents' governance committee in April, Richardson said, adding "continued dialogue is welcome and encouraged."
But despite nearly 100 Kansas University and Kansas State University professors who have called for the policy's suspension until the review is complete, "there is no discussion among the regents to suspend the current policy regarding the improper use of social media," Richardson said.
The social media policy was approved in mid-December by the Kansas Board of Regents in the wake of a KU journalism professor's tweet that "the blood is on the hands of the #NRA. Next time, let it be YOUR sons and daughters. Shame on you. May God damn you."
Professor David Guth posted his comments after a gunman shot and killed 12 people in the Washington D.C. Navy Yard in September, a personal opinion that prompted national outrage.
The professor's inflammatory comments also extended to his personal blog, Snapping Turtle.
"Frankly, I don't care if I am criticized for being too quick to judge, too harsh in my criticism or too strident in my tone," Guth wrote. "The time has passed for niceties and tact. The blood spilled today is on the hands of the National Rifle Association. I don't care how the NRA tries to spin this. One fact is undeniable: The NRA has championed a gun culture that is shredding our nation's moral authority like armor-plated bullets ripping through flesh."
Guth's remarks immediately spawned controversy, and campus leaders placed him on paid leave. Guth has since apologized, and his suspension has been lifted.
Meanwhile, concerns remain over the new social media policy that addresses how faculty members at KU and six other Kansas universities can use social media – on or off the clock.
"The regents unanimously approved a policy that allows university heads to fire faculty and staff for improper use of social media, which included posting messages that conflicted with the best interests of the school," reported the Lawrence Journal-World.
The policy states its intent is to detail a list of "guidelines to properly portray, promote and protect, the institution," and provides "suggestions on how to protect personal and professional reputations while using social media."
It specifically says it does not apply to professors' personal Facebook or Twitter accounts, but adds "be responsible and thoughtful about what you post regarding the university on your personal account."
A statement released by the Kansas Board of Regents on Dec. 18 says the policy "aims to respect and protect the rights of individuals to speak freely while also addressing employees' responsibility to the university."
"Because of the proliferation of social media use for communication purposes, and its particular susceptibility to misuse and damage to our universities, the Board believes that a provision outlining improper uses of social media will be beneficial to all parties and uphold the universities' need to operate in an efficient and effective manner," the statement reads.
Some have agreed with this assessment.
"While the First Amendment allows anyone to express an opinion, that privilege is not absolute and must be balanced with the rights of others," stated Ann Brill, Dean of the William Allen White School of Journalism and Mass Communications.
But professors at Kansas State University and KU have banded together to form a unified scholarly front in opposition to the policy, requesting the policy be suspended in the interim until it can be reviewed, the Lawrence Journal-World reports.
"More than 80 distinguished professors from Kansas University and Kansas State University have signed a letter asking the Kansas Board of Regents to suspend a recently passed social media policy while the regents review it," the newspaper stated.
The letter ran in the Sunday Jan. 12 edition of the Lawrence-Journal World.
In it, the professors claimed that they believe their first amendment right is in fact being violated: "The policy stifles free expression, adversely affects morale at all universities, makes it harder for us to recruit top-tier faculty, and indeed makes it likely that our own faculty will seek work elsewhere. If we lack the ability to debate controversial ideas, we cannot do our jobs as teachers or scholars."
Meanwhile, all the drama has not negatively affected students too much.
"I thought that for a journalism professor, it was a poorly constructed message and that he should have given some more thought to the consequences that a tweet like that would have; but, I support the fact that he was exercising his freedom of speech," KU journalism student Kate Hartland told The College Fix.
Hartland said that the incident has not damaged the integrity of the university's journalism program.
"The j-school still has awesome professors and students; one person's actions aren't going to change that," she said.
College Fix contributor Julianne Stanford is a student at University of Arizona.
Like The College Fix on Facebook / Follow us on Twitter