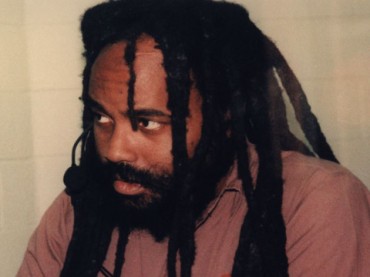 Mumia Abu-Jamal, who gunned down Philadelphia police officer Daniel Faulkner in 1981, will be giving a recorded commencement address to students at the college from where he received a bachelor's degree through a correspondence program in 1996.
Sunday's event will mark the third time Abu-Jamal, 60, has given commencement speeches at colleges, including at Evergreen State College in Washington and Antioch College in Ohio. Both of those events prompted widespread protests on behalf of law enforcement officers and Faulkner's relatives.

In a statement, Goddard College Interim President Bob Kenny said the college holds 20 commencement ceremonies annually to provide personalized graduation ceremonies in each degree program.

"As a reflection of Goddard's individualized and transformational educational model, our commencements are intimate affairs where each student serves as her or his own valedictorian, and each class chooses its own speaker," Kenny said in a statement. "Choosing Mumia as their commencement speaker, to me, shows how this newest group of Goddard graduates expresses their freedom to engage and think radically and critically in a world that often sets up barriers to do just that."
Um, yeah, OK.
A college spokesman said that the school does not "condone 'any acts' of violence," and added
Our aspiration is to make the world a less violent place in which to live by examining carefully those elements of life in this world that lead to such senseless acts. Without equivocation we do not condone any acts of violence."
And an invitation to a cop killer sure demonstrates that commitment, eh?
Read the full story here.
UPDATE: Goddard Communications Director Samantha Kolber makes a rather … questionable comparison when confronted with anger over Abu-Jamal speaking at commencement (h/t to Twitchy.):
@LoLosPassion Gandhi was also a convicted felon, should he not have had a platform? #freespeech for all.

— Samantha Kolber (@SamanthaKolber) October 2, 2014
Gandhi, Abu-Jamal … what's the diff, right?
Like The College Fix on Facebook / Follow us on Twitter
IMAGE: Prison Radio/Flickr