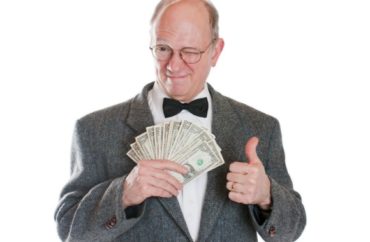 Penn joins Harvard, Yale and Princeton in rejecting money, Dartmouth stays silent
Cornell, Brown and Columbia universities — all Ivy League schools with billion-dollar endowments — have said they will still accept COVID relief funding despite criticisms and calls from President Donald Trump and Education Secretary Betsy DeVos* to avoid taking the money.
Yet Thursday the University of Pennsylvania joined Harvard, Yale and Princeton in declining to accept the available funds.
Dartmouth College officials did not respond to a request from The College Fix seeking comment.
In a statement to The College Fix, Cornell vice president for university relations Joel Malina said that "Cornell will use 100 percent of these CARES Act funds to support students, going beyond the federal requirement that half of the funds be put towards emergency financial assistance to our students."
The Ithaca, New York-based university is in line to receive an allocation of $12.8 million. The school has an endowment of $7.3 billion.
"We know that many of our students will have increased need as a result of the pandemic," Malina told The Fix. "Even as our Ithaca campus faces an anticipated COVID-related budget shortfall of over $100 million for the coming fiscal year, we aim to guarantee that every single one, currently enrolled or newly admitted, has the financial resources to complete their Cornell education."
At Brown, which has an endowment of $4.2 billion but is also accepting the aid, a university spokesperson told The Daily Caller that "its $4.8 million CARES Act package would be used to help sustain its commitment to offer 'generous financial aid' to its students in financial need."
The New York Daily News reported Thursday that Columbia had no plans to return the $12.8 million it is scheduled to receive from the Department of Education. Its endowment is valued at $10.9 billion.
However, intense public scrutiny over coronavirus relief funding led Harvard, Princeton, Yale and Penn to announce they would return, or not seek at all, allocated relief funds set aside by the CARES Act.
The four schools have the largest endowments among the eight Ivy League colleges, with Princeton's $26 billion endowment, the third largest, almost double the University of Pennsylvania's $14 billion, the fourth largest Ivy League endowment. Harvard and Yale's endowments total $40.9 billion and $30.3, respectively.
In a statement provided to The College Fix on Wednesday, Harvard spokesperson Jason Newton said that the Massachusetts college "has decided not to seek or accept the funds allocated to it" under the CARES Act Higher Education Emergency Relief Fund.
Newton said that the Ivy League school "did not apply for this support, nor has it requested, received or accessed these funds." The school was lined up to receive $8.7 million in relief funds.
In a series of tweets, Princeton announced that it too would reject just over $2.4 million it was slated to receive as part of the same relief fund, also saying that it did not request the funds.
"Princeton's no-loan financial aid packages and other programs are designed to provide exceptional levels of support to our students, including DACA beneficiaries and international students," the university said in the tweet thread. "We remain committed to providing this support."
The issue of large private universities receiving funding under the CARES Act had drawn the attention of President Trump, who called on Harvard to return the funds it was receiving during his daily press briefing Tuesday and thanked the institution Wednesday for doing so.
Harvard's decision also quickly earned praise from a variety of politicians on Twitter, with Texas Senator Ted Cruz calling the decision "terrific news" in a Wednesday tweet.
Yale quickly followed Princeton and Harvard's lead, announcing that they would decline the $6.9 million in funds that they were allocated by the federal government.
"Though Yale is experiencing great budgetary pressure as a result of the pandemic, the university has decided not to seek these emergency funds. Instead, we hope that the Department of Education will use Yale's portion of the funding to support colleges and universities in Connecticut whose continued existence is threatened by the current crisis," the university said in a press release.
Yale considers affordability and access to be core values. Due to our significant investments in financial aid, there are more than 1,000 Pell Grant recipients enrolled in Yale College — nearly 300 more than were enrolled just three years ago. Over half of Yale's undergraduates receive financial aid, and the university remains committed to supporting them through this crisis. Since the outbreak of the pandemic, Yale has provided emergency funds to travel home for undergraduates on financial aid and emergency assistance for those who were studying abroad and had an interruption of their program. The university has continued to pay student employees for expected work schedules through the end of the term.
Penn followed suit Thursday.
In a Thursday press release, the University of Pennsylvania said "Despite the serious financial impact to Penn as a result of the pandemic, after analyzing the full scope of the regulations involved, Penn has determined that it will not apply for nor accept the funds that would be available through the CARES Act."
In a statement Wednesday, DeVos said wealthy colleges "do not need or deserve" taxpayer funds. "Schools with large endowments should not apply for funds so more can be given to students who need support the most," she said.
MORE: Notre Dame says it will accept nearly $6 million in coronavirus relief funding
IMAGE: Sean Locke Photography / Shutterstock
Like The College Fix on Facebook / Follow us on Twitter