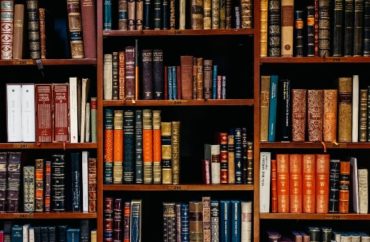 Cornell University is working to hire a "Critical Pedagogy and Equity Librarian" for Mann Library, which is focused on life sciences, agriculture, applied social sciences and human ecology.
An online job description states the position will, among other duties, "evaluate source credibility."
The position is part of a cluster hire "to facilitate Equity and Inclusion and Pathways to Social Justice," the Ivy League university's website states.
The media relations department did not respond to The College Fix's request for comment seeking more information about the position.
The job posting lists the position as a three-year term.
"We believe that an understanding of how credible and inaccurate information is produced and disseminated informs how we should interact with and draw conclusions from it," the website also states.
One of the librarian's responsibilities will be to teach guest lectures on Mann Library's seven learning outcomes, which include:
Students will be able to explain how economic, cultural, and political factors influence the production and preservation of information, and marginalize the perspectives, histories, and research of certain communities.

Students will be able to articulate how the automation and embedded biases of algorithms lead to personalization, sorting and discrimination.
The job listing also includes information about Cornell's dedication to diversity, equity and inclusion.
"Cornell Library embraces diversity and inclusion and seeks candidates who will contribute to a climate that supports and reflects our community of students, faculty and staff of all identities and backgrounds," it states.
"We believe in the power of representation and strongly encourage individuals from historically and habitually marginalized and disadvantaged communities to apply."
Joe Silverstein, a student at Cornell and editor of the Cornell Review, said he believes the equity librarian position is "yet another example of Marxist ideology being pushed on campus."
"Students have had enough [Diversity, Equity and Inclusion] initiatives pushed on them, including mandatory 'social justice' classes, far-left propaganda, and anti-White rhetoric," Silverstein told The College Fix.
He said he believes everyone is on the same page when it comes to being against racism, however, "there is a big difference between 'equality' — which we should strive for — and 'equity,' which is a fastrack to despair."
"The end result of egalitarianism is the destruction of incentives and merit," he said.
Editor's note: Joe Silverstein also contributes to The College Fix.
MORE: Scientists must not 'cower to the latest political ideologies': Physicist challenges 'DIE' dogmas
IMAGE: Inakidel Olmo / Unsplash
Like The College Fix on Facebook / Follow us on Twitter