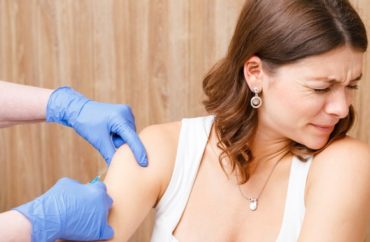 Cornell University has become the latest institution to require students get the COVID vaccine to return to campus.
President Martha Pollack stated in an email to the campus community on Friday that "Cornell intends to require vaccination for students returning to Ithaca, Geneva, and Cornell Tech campuses for the fall semester."
"Medical and religious exemptions will be accommodated, but the expectation will be that our campuses and classrooms will overwhelmingly consist of vaccinated individuals, greatly reducing the risk of infection for all," Pollack said.
Cornell is at the forefront on this, as only a small handful of college campuses have announced plans to mandate the vaccine so far.
Rutgers University announced last week that it would require students to receive a COVID-19 vaccine before returning to campus. Similarly, Nova Southeastern University recently announced the same.
Response to the decision to mandate the vaccine at Cornell was mixed, but mostly positive, according to interviews conducted after the announcement.
Tyler Unrath, a staff writer for the Cornell Review and member of the Cornell College Republicans, said that "If mandatory vaccines are what it takes to return to Cornell's pre-pandemic normal, we should gladly accept."
"The vaccines are safe and effective," he said via email. "Further, Cornell requires vaccines for all sorts of diseases, including influenza. They're well within their rights to guard their students from diseases by embracing proven medical breakthroughs like the Covid vaccine."
Weston Barker, president of the Cornell Republicans, agreed that the vaccine should be mandated, while adding that exceptions should be made for religious and other reasons:
"I wholly support the mandated vaccination of those returning to campus, although for those who may experience medical complications, for those with conflicting religious beliefs, or even for those who wish to see more data on vaccination side effects, there should be robust options available to still participate in classes in a safe capacity," he said.
But others said that the mandatory nature of the campus policy is uncalled for.
"I think Cornell should give students the option to vaccinate or not, but also in my opinion the university has the power to tell students who do not vaccinate that they need to take extra precautions, like masks, social distance, and required testing," said James Lepone, a member of the Cornell International Affairs Society.
And Hudson Scanni, an engineering major, told The College Fix that a "mandatory vaccine was expected by many and it may be seen as an infringement on our civil liberties."
"However, if getting the COVID-19 vaccine means being able to resort back to full in person learning I am for it," he added. "It's an unfortunate reality that the vaccine is mandatory, but without this measure a normal semester would not come to fruition for a while longer."
And student Kwasi Baryeh called the decision "prudent, yet authoritarian."
"I commend Cornell's recognition of the need for herd immunity, but I am concerned for those with religious objections," he said via email. "Regardless, I feel like the intentions were good and I believe that mass vaccinations will lead to the end of the pandemic and these pandemic restrictions on business and entertainment."
MORE: College exempts 500-person BLM protest from 10-person COVID rules
IMAGE: Dimitry Naumov /Shutterstock
Like The College Fix on Facebook / Follow us on Twitter