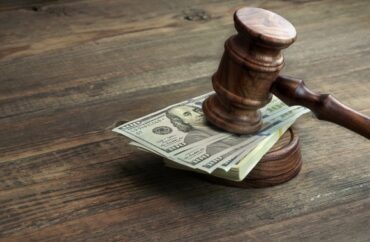 Each eligible student will likely get no more than $100
Cornell University is set to pay $3 million to settle a lawsuit alleging the Ivy League university failed to adequately reimburse students after it shifted to virtual learning in response to the COVID-19 pandemic.
The class-action lawsuit, filed in 2020 by Cornell students, accused the university of "breaching a contract" and "unjust enrichment," claiming its transition to online classes deprived students of in-person instruction, access to campus facilities, and other services they had paid for.
Cornell canceled in-person classes in mid-March 2020 and ordered students to leave campus by the end of March. Students were not refunded a portion of their tuition and other fees despite pleading and even petitioning.
Although the university has denied all allegations of wrongdoing and noted "no finding of liability in any court," it agreed to pay a settlement fee of $3 million. The money will be distributed among all students enrolled in an in-person, degree-bearing Cornell program during the Spring 2020 semester.
Joel Malina, Cornell's vice president for university relations, told The College Fix via email that "Cornell is pleased to have reached this settlement, which both sides believe is in the best interests of all parties."
According to the legal notice posted on Cornell Chronicle, eligible students do not need to do anything to receive the payment, which will be delivered electronically or by mail. But those who intend to opt out of or object to the proposed settlement will have until Nov. 9 to respond.
While the settlement has received preliminary approval, it remains contingent on a final approval hearing scheduled for Dec. 13. If approved, the settlement fund will first be used to cover litigation costs and other fees, per the legal notice.
As Cornell also had more than 24,000 enrolled students during the spring 2020 semester, the money each eligible student will get is most likely no more than $100.
However, Cornell Law Professor Kevin Clermont said in an email to The College Fix that we cannot "infer failure simply from the small individual payout," noting that this lawsuit's significance lies more in "[deterring] future bad behavior by persons in the defendant's situation."
According to the National Center for Education Statistics, more than eight in 10 undergraduates in the U.S. had some or all of their classes moved to online-only instruction in the spring of 2020.
Some argue the case against Cornell could turn out to be a crucial precedent, encouraging other lawsuits related to virtual learning.
Editor's note: The author of this piece attended Cornell and is eligible for the settlement.
Last chance to support student journalists during our Back to School fundraising campaign! We're very close to our goal of $25,000. The deadline for the matching offer is quickly approaching so please donate by Oct. 31 to help us meet the goal. Thank you!
MORE: Despite 95% vaccination rate, Cornell today has five times more COVID cases than it did this time last year
IMAGE: Shutterstock
Like The College Fix on Facebook / Follow us on Twitter