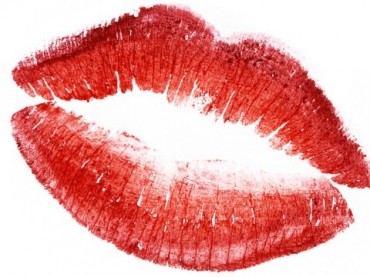 Cornell University will debut its first-ever Sex Week today, complete with sex-toy demonstrations, a dance party that celebrates sexual debauchery, porn screenings, and a kink, bondage and fetish workshop billed as "highly explicit," among other events.
The week will be orchestrated in part by student-fee funded campus groups such as the Lesbian, Gay, Bisexual, Transgender, Queer organization Haven, which states on its Facebook invite page that "the goal of Sex Week is to encourage healthy, positive and safe sexual attitudes and behaviors and to promote greater awareness of the spectrum of sexual identities on our campus."
The observance kicks off tonight and Saturday with presentations of The Vagina Monologues.
Also on Saturday, the school's annual "Filthy Gorgeous" dance party is scheduled to commence on campus. In years past, the party – which costs thousands of dollars to put on – has included half-naked male and female dance performers, bins of condoms, and displays of men kissing men and women kissing women. It's billed as "the largest LGBTQ event at Cornell University … a 4-hour dance and performance extravaganza."
On March 12, the owner of Sustainable Passion will lead students in a "a sex toy workshop, featuring the latest in erotic products," a description of the event on Haven's Facebook invite states. "All toys demonstrated will be available for purchase after the workshop."
On March 14, "Introduction to Kink (with Pictures)" is slated to teach students "about the world of kink, BDSM and fetishes."
"We will cover basic terminology and ideas around consent, safety, and the types of things kinky people might do," the Facebook invite states. "You will get to see images of real people getting their kink on, so please be prepared to see highly explicit images, and remember to keep an open mind!"
Another event on tap is a campus visit from Susie Bright, a feminist sex writer and founding editor of a lesbian sex magazine, who is set to view porn with the students.
Her presentation is called "How to Read a Dirty Movie, a video clips history and analysis of independent erotic filmmaking."
"Bright chooses examples of gay and straight, romantic, and didactic porn to explore exceptions to the eroto-phobia and sexual illiteracy that plague American erotic cinema," the schedule states. "She illustrates how Hollywood habits have infiltrated porn stories to make them more palatable to women."
The weeklong observance will also include discussions on asexuality and HIV/AIDS stigma, as well as a Saving Sex exhibition that includes artifacts of sexual antiquity; the exhibition offers Cornell college students and citizens the opportunity to "come see a 1730 Dutch wanted poster for sodomites" and a "historic vibrator."
Cornell's inaugural debut of Sex Week means the Ivy League institution joins Harvard, Yale, UPenn and other venerable campuses to offer such events.
In September, Cornell students said Sex Week was needed in part to combat a slew of sexual assaults on campus, the Cornell Daily Sun reported.
Like The College Fix of Facebook /Follow us on Twitter
Jennifer Kabbany is associate editor of The College Fix.
IMAGE: Main (Tania Saiz/Flickr) – Inside: Facebook screenshot