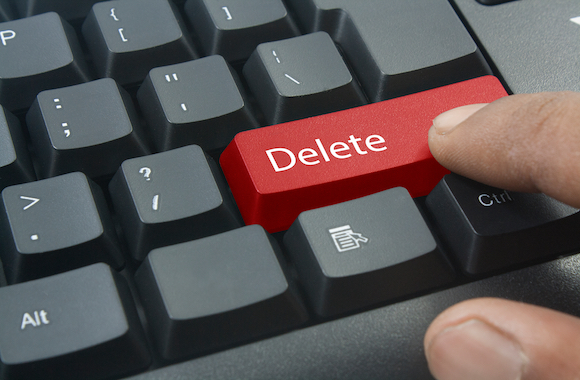 'A model is not something that either turns out to be true or doesn't'
The Twitter account for a highly influential group of academic researchers hastily deleted a tweet early Friday morning appearing to acknowledge that the models they have developed to predict the coronavirus pandemic have very often been completely wrong.
On its Twitter account, the University of Washington's Institute for Health Metrics and Evaluation—best known for producing the coronavirus "Murray model" cited often by the White House as part of the justification for shutting down much of the United States economy—shared a link to a recent NPR segment in which journalists Maddie Sofia and Nurith Aizenman discuss coronavirus pandemic models. The reporters note in particular the White House's reliance on the Murray model, which initially issued dire predictions of as many as 162,000 COVID-19 deaths in this country.
That model has been significantly revised several times, with its creators drastically re-estimating downward the number of deaths that are expected to occur in the United States. Most notably, the model's predictions of how many Americans would be hospitalized by COVID-19 ended up being extraordinarily inflated.
During their NPR segment, the journalists attempted to rationalize those incorrect predictions:
SOFIA: These models, if they, you know, keep getting things wrong, changing their predictions, why are we relying on them?

AIZENMAN: Well, actually, that's sort of the wrong way to think about it. A model is not something that either turns out to be true or doesn't; a model is a forecast. And just like a weather forecast, it gets harder to make the further into the future you go. So it's complicated, and it's especially complicated when we're talking about modeling a never-before-seen viral pandemic.
The Twitter account for the IHME subsequently tweeted out a paraphrase of that exchange before deleting it with no explanation on Friday morning.
Deleted Tweet. Go figure. pic.twitter.com/XPxox68WJz

— Tim Curtis (@Tim_Curtis) April 24, 2020
Later in the segment, Aizenman quotes prominent British statistician George Box, who once advised readers: "Remember that all models are wrong; the practical question is how wrong do they have to be to not be useful." In some cases the Murray model has been wrong in its predictions within 24 hours of a major revision.
MORE: Epidemiologists urge gov't to ignore widely cited UW coronavirus model
IMAGE: hafizi / Shutterstock.com
Like The College Fix on Facebook / Follow us on Twitter