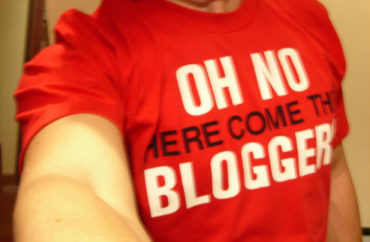 Fake sexual harassment claim, cyberbullying policy change
More than two years after our last update on a First Amendment lawsuit against Chicago State University, which tried to clamp down on faculty whistleblowers by any means necessary, the federal judge overseeing the case just approved it for trial.
The Foundation for Individual Rights in Education, which is sponsoring the suit in its Stand Up for Speech project, says Judge Joan Gottschall rejected the public university's motion to dismiss and most of its motion for summary judgment last week. It will now go before a jury.
A brief refresher on how the administration tried to intimidate the professors so they would shut down their non-university hosted blog, where they document administration corruption:
Laughable trademark infringement accusations

Hastily modified "cyberbullying" policy that punishes "lack of civility"

Allegedly compelled a female employee to falsely accuse them of sexual harassment
Judge Gottschall said the public institution's "computer usage policy" – specifically changed to clamp down on the faculty blog – appears to trample on "a substantial amount of constitutionally protected expression" by prohibiting university information technology from being used in "embarrassing," "humiliating" or "harassing" communications.
She said administrators – all of whom have since left Chicago State – aren't protected by qualified immunity against the professors' retaliation claim, either. They tried to claim that First Amendment law is hazy with regard to blogging, so their actions were not in bad faith. Nope:
[T]he right at issue … is plaintiffs' right to free expression without retaliation. That right is firmly established, and it is not contingent on whether plaintiffs' expression took place online or elsewhere.
FIRE lawyer Marieke Tuthill Beck-Coon writes:
The path is now cleared for [Phillip] Beverly and [Robert] Bionaz to put their case before a jury and ask its members to decide that Chicago State officials deliberately tried to shut down their constitutionally protected speech. We are confident a jury will see the professors for the whistleblowers they are and the actions of the ex-officials as a cynical attempt to suppress dissent and transparency.
Read the post and ruling.
IMAGE: Brett L/Flickr
Like The College Fix on Facebook / Follow us on Twitter