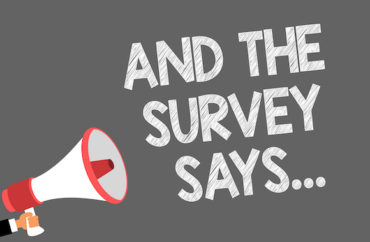 Just what they're going to do about it will need more study
Has COVID significantly shifted American college students' choice of majors, toward "legal and area, ethnic, cultural, gender, and group studies" and away from "homeland security, law enforcement, and journalism," and possibly from "health professions"?
That's what survey data by Intelligent, an independent research organization devoted to providing statistics on college education, suggest. However, it was a small survey and Intelligent itself admits in the news release accompanying results that there is a lot of noise in the data.
In a survey of 1,250 incoming freshmen, 42 percent stated that the worldwide pandemic influenced their choice of major. Intelligent admits that a lot of other things are likely at play as well in their decisions, and calls several out by name. These include:
1) the death of former Supreme Court Associate Justice Ruth Bader Ginsburg

2) the Black Lives Matter protests

3) the January 6th attack on the capitol

4) an increasing distrust of the media
Healthcare points to anemic results
While there are almost infinite influences available for why incoming students might make those specific shifts in their majors, it's not clear that Intelligent has spotted a real trend.
Take healthcare. Among the 42 percent of students surveyed who said they were influenced by COVID as to the choice of their majors, Intelligent writes "This group was less likely to indicate that they would pursue health professions."
Intelligent speculates as to the reason for this, saying, "It's possible that this is in part because witnessing what frontline health care workers endured during the COVID-19 pandemic dissuaded them from pursuing this field."
It's possible that certain students have had that reaction. However, the larger trend in healthcare education that has been widely reported is of a huge increase in the number of students trying to get into the limited spots in medical schools.
Right idea, wrong trend
There have been numerous studies and surveys on how the pandemic has affected college students in their financial decisions, choices of school, and mental health. The pandemic is highly likely to influence choices of majors as well.
The College Fix reached out to four colleges. The results these schools had available mostly tracked the beginning of the pandemic, not specifically for freshmen slated to go into the 2021-2022 school year. It should be emphasized that these results did occur during the same pandemic and are thus relevant to how students are sizing up their educational futures.
The University of California, Los Angeles gave the data to The College Fix in a personalized excel sheet. The data did not show a significant change in pre-health majors from 2019 to 2020 but did show a slight increase in the percentage of students pursuing liberal arts majors.
The University of Texas at Austin was unable to provide data solely on freshmen's majors but did share data encompassing all undergraduate degrees on their Institutional Reporting, Research, and Information Systems webpage. According to these data, there has been no major change in legal, public affair's majors or pre-health majors.
The College Fix contacted Catholic University of America's Director of Planning and Institutional Research Edward Trudeau via email. He ran a statistical analysis from 2018 to 2021 for freshmen full-time undergraduate majors under the groupings of Arts, Exploratory, Humanities, Professional, Social Science, and STEM majors. Trudeau concluded that there was no major change among the various fields pursued by freshmen at Catholic University of America.
According to the data on Baylor University's Institutional Research for Profiles of First-Time Freshmen webpage, from fall 2019 to fall 2020 most pre-health professions slightly increased. On the other hand, the cultural and public affairs majors such as political science, social work and family studies barely budged.
These colleges are not necessarily representative of all students in America any more than 1,250 surveyed students are. But they do point to some basic problems with generalizing more broadly until we have more information.
Quibbles over sample sizes and trends don't invalidate Intelligent's larger point that COVID could affect what students decide to major in. Just what effect it is having on their studies as a whole remains to be seen.
MORE: Hardly anyone majors in English anymore. Scholars debate why.
IMAGE: Artur_Szczybylo-shutterstock
Like The College Fix on Facebook / Follow us on Twitter