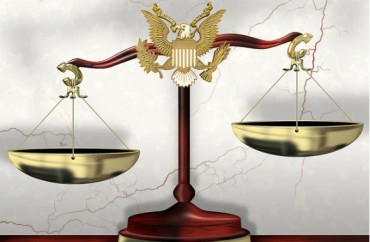 The North Carolina Center on Actual Innocence is focusing on a review of around 20 criminal cases, four of which "directly involved" work by Mike Nifong, the prosecutor in the (infamous) Duke lacrosse case.
As reported by the Associated Press, the catalyst for the organization's action was the claim of innocence by Darryl Howard, who was sent to jail for killing two people. This past Wednesday, Howard was freed after 21 years when DNA evidence proved him not guilty.
Two years prior, the same judge who just ordered Howard's freedom had thrown out his sentence, noting that then-prosecutor Nifong "failed to share with defense attorneys a police memo and other evidence that pointed to suspects other than Howard." Unfortunately, Howard remained in prison as an appeals court said (Judge Orlando) Hudson "had not heard enough evidence."
Re-examining the cases became necessary after the Duke case and after Howard's conviction was thrown out, said defense attorney Kerry Sutton, who defended some of the three lacrosse players accused of rape by a stripper a decade ago.

"I don't know that it was really optional. There was not any way around it. It was going to be done," said Sutton, a friend of current District Attorney Roger Echols. "I'd be surprised if other damaging pieces of evidence of flaws or things not done correctly — intentionally or unintentionally — weren't found."

MORE: Duke, AIG settle 2008 claims suit over lacrosse case

Nifong became district attorney in 2005, just before the Duke players were charged in 2006. He was disbarred the following year because state investigators determined he lied and buried evidence proving the players' innocence. …

Concern about whether prosecutors in the state's fourth-largest city have failed to sort the guilty from the innocent has persisted without resolution since the Duke lacrosse case a decade ago, local attorneys said.

If Nifong and [his successor Tracey] Cline were aberrations while most prosecutions were by-the-book, "they were aberrations at the very top of the office, so I would be concerned with trickle-down," said Theresa Newman, co-director of the Wrongful Convictions Clinic at the Duke University law school.
The Center on Actual Innocence's executive director, Chris Mumma, noted she and her staff "began by searching for claims of innocence or constitutional violations in 1,120 cases in which the defendants remained imprisoned." Based on the responses received from letters that were sent to over 600 inmates, they trained their sights on twenty cases.
h/t to KC Johnson
MORE: Duke doesn't learn its lesson
MORE: Duke lacrosse players' lawyer switches sides, sues school on behalf of alleged rape victim
Like The College Fix on Facebook / Follow us on Twitter
IMAGE: Donkey Hotey/Flickr