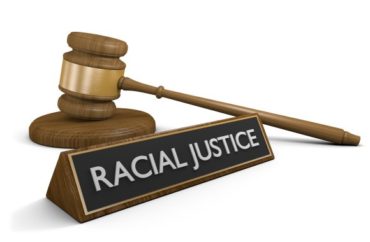 A student activism group at California State University Northridge is calling on administrators to hire more faculty of color.
Colored Minds of CSU Northridge began their protests earlier this year and continued to keep the pressure up throughout the spring semester.
"Without a complete opportunity to learn about our chosen fields from someone with a lived experience of what it means to be a racial-ethnic minority in the United States, we feel an extreme disservice is being done to racial-ethnic minority students, as well as racial majority students," the group's petition states.
Colored Minds did not respond to requests from The College Fix seeking comment.
In a letter to the editor published in early March in the student newspaper, Colored Minds called for administration to revoke a policy that requires faculty of a given department to complete the faculty search and hiring of a member to the same department.
"Faculty hiring faculty is a fundamentally flawed system when you consider that most tenure and tenure-track faculty are white," the group argued in its letter.
It went on to suggest that to ensure a more diverse and representative faculty, the policy must be removed so faculty of color can serve on search committees of different and related departments that lack faculty of color.
Colored Minds further demanded that the university "only consider hiring searches that produce a diverse pool of applicants," noting the group would like any search process that yields non-diverse candidates to be deemed a failed search.
According to CSU Northridge's manual of Procedures for Search and Screen Committees, the search committee for any given department is to be made up of either the entire department acting as a committee, or an elected group of "probationary, tenured and Faculty Early Retirement Program faculty" to serve on the search committee.
The chief diversity officer and an appointed equity and diversity representative are also greatly involved in the current process.
In its letter, Colored Minds called for the removal of this policy because its members say they feel as though students of color "need to see themselves reflected in their professors" in order to "make the future seem relevant to the present, "make strategies (e.g. studying) feel identity congruent," and "facilitate interpretation of experienced difficulty as a signal of task importance."
The group also referenced a website named "CSUN Counts" where the university tracks a variety of metrics regarding their faculty. According to the website, the make-up of tenured and tenure-track faculty in the college varies greatly between the ethnicities.
According to the site, from 2016 to 2020 there was an increase of 88 to 91 Hispanic faculty and 44 to 45 African American faculty, yet a decrease from 808 to 805 white faculty. Though there was a slight fluctuation in the four years, the net increases were three Hispanic faculty and one African American faculty with a net loss of three white faculty.
The group said it's been told by a few in the administration that revoking this policy is not in their hands and they are doing all they can to aid in the hiring of minority faculty.
The group continued to claim that what the administration has done, including hiring a Chief Diversity Officer and a Special Assistant to the President for Inclusive Excellence, has failed to meet the needs of the diverse student population.
"[W]e have learned that none of these positions held by individuals of color have sufficient authority to directly diversify CSUN professors," the letter to the editor stated.
In a statement to The College Fix, Cal State Northridge spokesperson Carmen Chandler said the school is committed to "the success of all students and true inclusive excellence."
There are already initiatives in place dedicated to "recruiting the best, most-qualified faculty to continue to provide a transformative educational experience," she said.
Chandler also pointed to the Educational Equity Committee of the Faculty Senate and the Faculty Affairs office, which both have input into faculty hiring practices.
Chandler confirmed as well that the policy under fire by student activists has not been removed.
Colored Minds has continued to post their disapproval of the lack of diversity on its Facebook page and continues to be active in their push for change.
MORE: Diversity work can now earn professors tenure at Indiana university
IMAGE: David Carillet / Shutterstock
Like The College Fix on Facebook / Follow us on Twitter