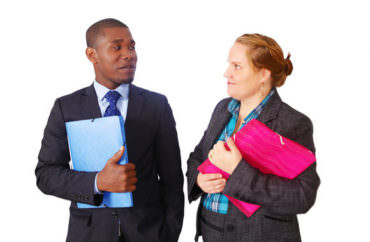 Indiana University-Purdue University Indianapolis bills effort as first in the nation
Instead of an emphasis on teaching, research and service, the leaders at Indiana University-Purdue University Indianapolis recently announced a new way to achieve tenure: diversity work.
The new pathway will emphasize diversity, equity and inclusion efforts by faculty in determining how one will rise through the ranks at IUPUI. This concept is a groundbreaking paradigm shift for the entire nation, according to a memo on the university's website.
"This historic measure is the first in the country to allow promotion based on engagement in activities that advance diversity, equity, and inclusion," the memo states.
"It also recognizes the work our faculty do to reinforce our campus values and makes our campus a more welcoming and inclusive place for all."
The new "Integrative DEI Case Type" pathway is for tenure-track faculty and will consider how the scholars have achieved such "Diversity, Equity and Inclusion" work in deciding promotions.
"Most DEI cases will emphasize activities across teaching, research, and service activities. However, if only two of the three areas are the focus for DEI-related work, candidates must demonstrate at least satisfactory performance in the third area," the university states.
A representative of IUPUI's faculty senate did not respond to questions from The College Fix regarding how professors feel about the new tenure pathway.
A news release on the topic further explains that recognition of diversity efforts is something that is not often considered in traditional faculty performance reviews in higher education. With this new criteria, campus leaders say they hope to set a new standard for faculty promotion throughout the nation.
"This pathway allows for the recognition of effort and achievements in areas that enhance equity and inclusion, something not usually seen in traditional promotion and tenure guidelines," the release states.
A list of the new promotion criteria is included in an eight-page research report on the new pathway and includes items such as articulating "a philosophy of diversity, equity and inclusion," describing "plans for future development," and explaining one's "personal role as an essential and generative actor within diversity initiatives."
David Randall of the National Association of Scholars told The College Fix via email that while the report offers a number of promotion pathways for faculty of the school, it appears comparable to an ideological litmus test and should therefore not be supported by the school's campus community.
"The document imposes a rigid ideological litmus test on all faculty hiring and promotion, requiring that they affirm and support the radical philosophy of 'diversity, equity and inclusion.' DEI at its heart requires support for mandatory identity group preferences, a carapace of supporting ideology to justify these identity group preferences, and the illiberal suppression of all expressed opposition to the ideology or the preferences," Randall said.
"The document subordinates the university's pursuit of truth to affirmation of this racist philosophy. No student, parent, or taxpayer should regard any institution that imposes such a litmus test on any member (faculty, staff, or students) as an institution of higher education. It is an institution of authoritarian indoctrination," he continued.
The move corresponds with the school's larger commitment to anti-racism, an initiative which began following the wave of racial equality protests last summer. The initiative promotes anti-racism in the hiring and recruitment processes as well as various areas of campus, such as mental health treatment.
School spokesperson Chuck Carney did not respond to repeated requests for comment from The College Fix as to how the school defines "diversity" in the context of the new guidelines.
MORE: Arizona State job applicants must show their commitment DEI
IMAGE: Shutterstock
Like The College Fix on Facebook / Follow us on Twitter