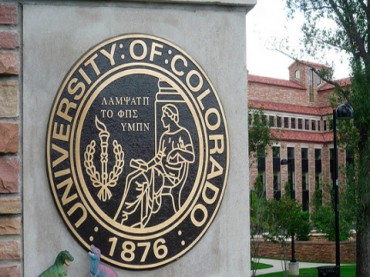 The University of Colorado-Boulder paid $825,000 last summer to a student who claimed she was retaliated against after reporting a sexual assault.
It paid just $290,000 this week to the philosophy professor whom it tried to fire on allegations of retaliating against her.
The Daily Camera follows up on the strange saga of David Barnett, who was never accused of assaulting the female student himself, but rather of defending the male philosophy student who was.
The College Fix has followed Barnett's troubles, starting with his controversial investigation into how the Office of Discrimination and Harassment "intentionally and systematically manipulated the evidence" to find the male student guilty, and continuing with his students' strident defense of Barnett's whistleblowing on the school's sham disciplinary process.
In order to resolve Barnett's $2 million defamation lawsuit against the school, CU-Boulder agreed to pay him $160,000 plus attorney's fees and forgive a down payment assistance loan as long as he left the school, the Daily said:
Barnett said although he still believes the university's sexual misconduct investigation procedures are flawed, he was "happy" to accept the university's offer after a year of paid leave. He received his full salary of $77,688 but did not teach classes this year.
The school continues to maintain that it wanted Barnett off campus simply to protect the female student, rather than silence a professor who exposed its lack of due process and shoddy investigation proceedings:
"One of the things that President [Bruce] Benson wanted to do was to make sure that professor Barnett would not return to the campus while she continued to remain a student and to protect her learning environment," [Chief Legal Officer Patrick] O'Rourke said.
Keep in mind that Barnett's own peers recommended a one-year suspension for engaging in "conduct that was below the standards of the profession," explicitly absolving him of retaliation claims.
Barnett isn't keeping quiet on his way out:
Barnett said he wishes the university would devote "comparable resources" to establishing an appeal process for those found responsible of sexual misconduct. The faculty panel that reviewed his case also recommended that the university develop and publish instructions for appealing a finding.

"It grants the accused no right to see the evidence against him or her, no right to a hearing and no right to appeal," he said. "After I challenged this system in the context of a case involving a former student of mine, the chancellor sought to terminate me, claiming that I had retaliated against the former student's accuser."
It's the second settlement CU-Boulder has reached with a philosophy professor it accused of wrongdoing in just the past six months.
It paid $185,000 to get rid of Brad Monton for allegedly violating the school's "amorphous relationship policy with students" – without detailing allegations against him – after Monton received strong support from the American Association of University Professors.
Like The College Fix on Facebook / Follow us on Twitter
IMAGE: waifer x/Flickr