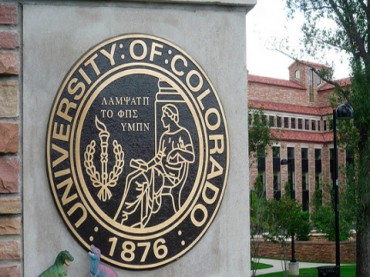 The University of Colorado at Boulder plans to fire philosophy professor David Barnett for allegedly retaliating against a female graduate student who claimed she was sexually assaulted.
According to the female student, a (male) philosophy doctoral student assaulted her at an off-campus party in August of 2012. In October of that year, Barnett allegedly launched his own investigation into the matter after the university's Office of Discrimination and Harassment concluded its findings.
The Boulder Daily Camera obtained a notice of claim which notes that Barnett "told faculty members, university administrators and students that the victim was 'sexually promiscuous' and that she falsified the report of the assault."
The victim, who declined to speak with the Camera, filed the complaint because Barnett "smeared her reputation" and she wanted to prevent something similar from happening to future victims who report sexual misconduct, her attorney, Debra Katz, said.

"She felt it was very important to bring that issue to the attention of the appropriate parties within the university and not only protect her own rights, but to ensure that other people who come forward and report serious Title IX violations are not retaliated against," Katz said.

Katz said that if the university tolerated retaliation, it would have a "chilling effect" on anyone wishing to come forward to report a violation.

She added that while her client did not ask for Barnett to be dismissed, the decision sends a "very strong message" that the university is serious about disciplining people who violate Title IX.
Professor Barnett claims he "never investigated the victim or her sexual assault," rather only how the Office of Discrimination and Harassment conducted its investigation.
Barnett's attorney states that the professor "became convinced that ODH had intentionally and systematically manipulated the evidence in order to support a finding of guilt."
If Barnett is indeed fired, he'll be only the fourth tenured professor let go by the university in its 138-year history.
Read the full story here.
h/t to Instapundit.
Like The College Fix on Facebook / Follow us on Twitter
IMAGE: Waifer X/Flickr