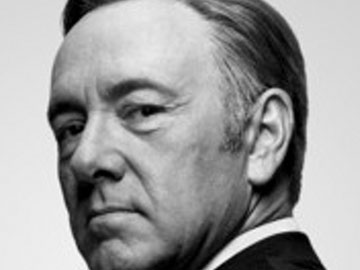 Fans of House of Cards, whose third season debuts on Netflix tomorrow, love and hate Frank Underwood for his amoral and relentless pursuit of self-interest, no matter whom he hurts.
The University of Colorado-Boulder administration is giving Underwood a stiff challenge in the amorality category for its utter indifference to either rape victims or students accused of rape.
Check out the terms of its settlement with a student who sued the school for violating his due-process rights after he was accused of rape, according to Colorado Daily:
The University of Colorado has agreed to pay a suspended male student $15,000 and will not disclose without a waiver the details of his disciplinary record — which includes convictions under the campus judicial process in a 2013 sexual assault case. …

The university will not reveal his identity to the public and agreed to provide John Doe with a positive reference.

John Doe agreed to withdraw from the university.

"In response to any question about whether Mr. Doe would be welcome back to the university, the university will respond in the affirmative," CU officials write in the settlement agreement. "In response to any question about Mr. Doe's academic standing at the university during his tenure there, the university will respond, 'Prior to his withdrawal, Mr. Doe was a student in good academic standing.'"
Here's what that means, says Samantha Harris at the Foundation for Individual Rights in Education:
Scenario 1: CU does not actually think that Doe is a sexual offender or any kind of threat to other students, but it subjected him to an unfair process and found him responsible because it was under pressure from a federal investigation by the Office for Civil Rights (OCR) into its sexual misconduct policies and practices. This would suggest that CU cares more about its own interests than about whether students are actually guilty of the offenses of which they are accused.

Scenario 2: CU does think that Doe is a sexual offender and has nevertheless agreed—by promising him a positive reference and agreeing to remain vague about his disciplinary record—to make it easier for him to go someplace else (and possibly commit another offense) in order to make this lawsuit go away. This would suggest that CU is willing to put students at other schools at risk of sexual assault from a known offender to further its own interests.
It's just a business decision, the school says. Harris calls BS on that:
For those watching at home, yes, CU just called potentially clearing the way for an alleged rapist to continue his crimes on another campus "a prudent use of the university's resources." Please, tell us again how we can trust universities to serve as a victim-friendly alternative to the criminal justice system.
Read the Daily story and FIRE's analysis.
Like The College Fix on Facebook / Follow us on Twitter
IMAGE: Netflix
Like The College Fix on Facebook / Follow us on Twitter