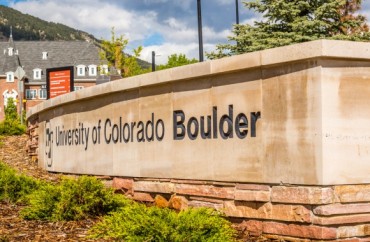 Applicants who seek a position as the "Visiting Scholar in Conservative Thought and Policy" at the University of Colorado Boulder must submit a diversity statement to be considered.
The job description states the program seeks "a highly visible individual who is deeply engaged in either the analytical scholarship or practice of conservative thought and policymaking, or both."
It adds that applicants must provide a "Diversity and Inclusion Statement" along with their cover letter, resume and CV.
The program is known for inviting scholars to CU Boulder to embed diversity of thought into the campus and broach subjects that might not otherwise be offered. Some on social media argued there is some irony in asking candidates for the position to tout DEI bonafides.
The University of Colorado at Boulder is hiring a Visiting Scholar in Conservative Thought and Policy

Applicants are required to submit a Diversity and Inclusion Statement. pic.twitter.com/zetMkNgBhD

— Steve McGuire (@sfmcguire79) August 8, 2023
But CU Professor Daniel Jacobson, director of the Benson Center for the Study of Western Civilization and the program's director, told The College Fix it's standard operating procedure.
"The answer is simple: Because we cannot post a job ad for teaching faculty without it," Jacobson replied in a statement he has also provided to other media outlets. "We've been informed that this is a university requirement. We would not do so otherwise."
"That doesn't mean we have to use it, let alone use it as an ideological litmus test. We do not do that."
Todd Zywicki, professor of law at George Mason University's Antonin Scalia Law School and this semester's "Conservative Thought and Policy" at CU Boulder, told The College Fix his DEI statement "answer must've been ok, because I got hired."
"I have no idea what role my statement played in my hiring," Zywicki wrote in an email to The Fix.
As best as he can recall, he said his statement focused on his role as "the first in my family to graduate from college."
"And so I have a special interest in first-generation college and law students," Zywicki said. "Especially since they are training to enter a distinguished profession that has special norms and responsibilities. They are often graduates of regional state universities and didn't get all the advantages of wealthier kids who attended slick universities."
"And so I've always taken a special interest in trying to provide them advice and mentorship. I just told the truth about what I do," he said.
The Office of Diversity, Equity and Community Engagement at CU Boulder has not replied to a request for comment from The College Fix.
According to the university's website, requiring diversity statements is part of CU Boulder's "Inclusive Hiring Process."
"Inclusive faculty-hiring protocols are intended to address structural inequities resulting in the underrepresentation of certain social groups," it states.
MORE: Program embedding conservative profs at CU Boulder doubles in size after early successes
IMAGE: Shutterstock
Like The College Fix on Facebook / Follow us on Twitter