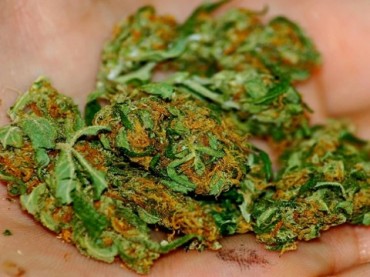 WASHINGTON, D.C. – Voters in Washington, D.C., last week approved legislation to legalize the recreational use of marijuana, and now student advocates at The George Washington University want administrators to abide by the newly passed referendum and allow pot on campus.
Roughly 70 percent of beltway voters approved Initiative 71, which legalizes possession of small amounts of marijuana for those 21 or older, among other provisos.
George Washington University, based in Washington, D.C., is in an urban setting with a main campus as well as off-campus/non-GW property buildings also considered "on campus." In the wake of the referendum results, Students for Sensible Drug Policy wants officials to extend the new rights of D.C. residents to students, said Nick Watkins, president of the George Washington chapter of the group.
"Our first on-campus campaign is to lobby the university to expand its Good Samaritan and medical amnesty program," he said in an interview with The College Fix. "While it's commendable that GW already offers amnesty in cases of alcohol overdoses, we think it's time the school offered similar protections for emergencies involving illicit drugs."
In the long run, Watkins said he envisions a campaign to urge the university to ease its marijuana policies.
The initiative is expected to take several months to roll out and will likely create a showdown between city's rights and federal law. Washington, D.C., is home to the likes of the Drug Enforcement Agency and Department of Justice, after all.
George Washington officials, meanwhile, are hesitant to change the rules. One reason is its federal funding could be cut if they allow marijuana on campus.
The university is taking a hardline stance against allowing marijuana use and possession on campus, despite the newly passed initiative.
"GW's policy is consistent with and required by federal law, and GW's Code of Student Conduct will continue to subject students who possess or use marijuana to disciplinary sanctions," university spokesperson Maralee Csellar told The College Fix.
But Watkins said schools like the University of Connecticut and Ithaca College have successfully enacted marijuana and alcohol "equalization policies" without losing any federal funding.
"Bold, progressive changes can send a message to students and the rest of the country that GW's policies reflect common sense, not out-of-touch Drug War propaganda," Watkins added. "College students know that marijuana is safer than alcohol and they're tired of their peers facing harsh punishments for choosing a safer option."
While Initiative 71 is, like all D.C. legislation, subjected to Congressional oversight, Watkins and his fellow members are optimistic Congress will not overturn the referendum.
"Voters want this initiative, and they want it as is," student member Charlie Cevallos told The College Fix, adding that Sen. Rand Paul (R-Ky.) gave him hope when he said he will not try to block the initiative when he takes over as chairman of the powerful subcommittee that oversees the District of Columbia.
Paul has said he is against the federal government telling D.C. they cannot legalize marijuana, which is a significant roadblock to others in Congress who want to upend legalization.
College Fix reporter Andrew Desiderio is a student at The George Washington University.
Like The College Fix on Facebook / Follow us on Twitter
IMAGE: Katherine Hilt/Flickr