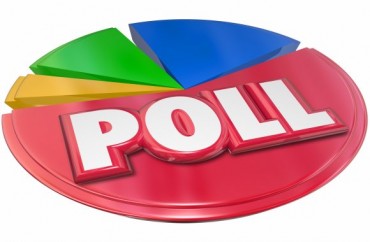 Another college survey about politics and free speech is out, and it shows that the most intolerant students on campus are those aligned with the Democratic Party.
According to The Dartmouth Survey, when it comes to someone who holds different political beliefs, Dartmouth University students who identify as Democrats are nearly two times as likely not to date such a person compared to Republican students.
They're also four times as likely not to trust such an individual, and almost six times as likely not to make friends with him/her.
Democrats also are much less likely than Republican students to study and work on course projects with those of differing ideology.
The Dartmouth notes feelings about free speech show a similar partisan divide. While 63 percent of Democrats believe free speech on campus is "very or somewhat secure," only 21 percent of Republicans feel likewise.
Earlier this year, the College was demoted to a "red light" status from its previous "yellow light" status by the Foundation for Individual Rights in Education, indicating a worsening state of free speech on campus. Vice president of policy research at FIRE Samantha Harris wrote in an email to The Dartmouth this past Feb. that the demotion was due to College's Acceptable Use Policy, which "bans broad categories of speech, a great deal of which would be entitled to First Amendment protection at a public university." Despite this, Dartmouth students do not think free speech is "under attack" on campus. Fifty-two percent of all survey respondents described free speech at Dartmouth as either very or somewhat secure, as opposed to 33 percent who call it very or somewhat threatened. …

Responses to a related question about freedom of self-expression paints a somewhat different picture, however. When asked about whether "the climate on Dartmouth's campus prevents some people from saying things they believe because others might find them offensive," a large majority of respondents (81 percent) said they strongly or somewhat agree. Republicans (94 percent), white students (86 percent), men (87 percent) and students affiliated with Greek life (86 percent) are most likely to agree that such a limit exists campus speech. Despite these differences, large majorities across all subgroups — political or demographic — agree with the statement. The same question was also asked in 2016 of a nationally representative survey of U.S. college students regarding their respective college campuses: among students across the country, 54 percent agreed, far fewer than those at Dartmouth.
A Gallup poll at Pomona College revealed similar results with three-quarters of conservative/moderate students believing the school climate suppresses free expression — "nearly 2.5 times higher than very liberal students."
Read the full Dartmouth story.
MORE: 9 of 10 Pomona students say campus climate hinders free speech
MORE: Poll: Most Democrats support curtailing free speech
IMAGE: Shutterstock.com
Like The College Fix on Facebook / Follow us on Twitter