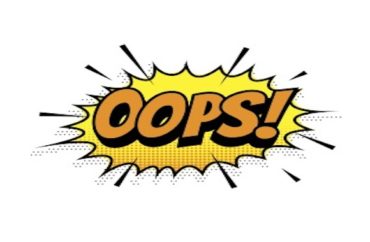 University granted exemptions for religious identity, denied for abortion qualms
Numerous students of California State University Chico had their personal information leaked recently, when information from the university's COVID-19 vaccine exemption requests was posted on the Internet.
Chico State requires all students to get the vaccine, but allows students to file exemption requests. The information within these requests is supposed to be confidential.
The school's Public Relations Manager Andrew Staples told The College Fix, "A list of about 130 religious exemption requests by students" was leaked on an online message board that CSU Chico declined to name specifically.
The information was also emailed to the Sacramento Bee daily newspaper.
"For most [students], publicly identifiable information had been removed," Staples said. "However, 24 students provided their names [and] contact information in the 'please describe the basis' field of the list, and that information was published. Specifically, the names of 21 students were published, [and] 3 had their names and contact information published."
'State purely religious reasons only'
The leaked information revealed that about half of the filed exemption requests were approved, and there seemed to be a pattern to the approvals.
"Students who said they were Mormon, Catholic and Serbian Orthodox were approved for an exemption. Many who stated the vaccine had fetal tissue and 'abortion-derived cells' were denied," Government Technology Magazine reported.
"I am not an 'anti-vaccer' per se (sic), I won't get discourage (sic) anyone from getting it. I just believe that a vaccine that is DNA/RNA altering shouldn't be taken when it was rushed in the first place," stated one denied exemption request, Government Technology reported.
The original anonymous post on the bulletin board thus advised, "State purely religious reasons only. Do not mention anything else."
Chico State was sued by a handful of students who had recovered from the coronavirus and thus have some natural immunity, alleging that they would needlessly risk their lives if they obeyed the school's mandate. However, the lawsuit was recently dropped.
When asked by The College Fix what Chico State was doing to ensure that such a data breach does not happen again, Staples responded, "We have substantial security controls in place that do protect this and all other information. Chico State's IT Department and the Title IX Office have worked together to secure data relative to this process, and will continue to make adjustments as necessary."
The College Fix reached out to Dylan Saake, Director of Labor Relations and Compliance for Chico State and the author of the leaked document, but he did not comment on the story.
MORE: VIDEO: College Republicans president hit in face for holding 'All Lives Matter' sign
IMAGE: Ron Dale / Shutterstock.com
Like The College Fix on Facebook / Follow us on Twitter