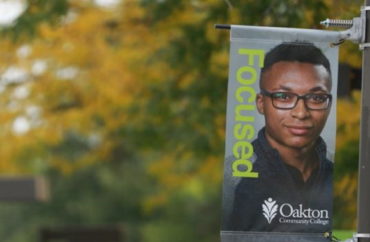 'Brotherhood of scholars'
The Chicago-area Oakton Community College has started an academy exclusively for black men in collaboration with the nearby Evanston Township High School.
The Emory Williams Academy for Black Men, which launches this fall, will provide a two-year academic program that culminates in an associate degree, assistance transferring to a four-year university, or other vocational opportunities.
The program will also offer financial aid, scholarships and "additional financial resources," its website states. The Daily Northwestern reported it's a "free degree program for Black, male-identifying locals."
It will offer students academic pathways in fields such as computer science, marketing, engineering, accounting, law enforcement and criminal justice, business, and cannabis studies.
The academy's values statement reads in part: "We advance equity by acknowledging the harm perpetrated against Black men by systemic racism in all levels of their education, and intentionally disrupting it here at the College."
The program's exclusion of non-Black male candidates does not run afoul of federal guidelines, according to the college.
"The development of the Emory Williams Academy does not violate any laws. Oakton Community College is an open-access institution to which all students are invited to apply, enroll and access services," spokesman Steve Butera told The College Fix via email.
Mario Borha, Oakton professor and endowed chair of Emory Williams Academy for Black Men, did not respond to The College Fix's requests for comment.
In a video about the program, he called it a "brotherhood of scholars."
"…By being exposed to a multitude range of identities, of multiple representations of and manifestations of blackness and maleness, they will see that they are unique and that … while there are others like them, they will also see that there are others not like them, and they will be able to learn from all those experiences," he said.
The community college reports it's had trouble retaining Black students. According to reporting by Evanston Now, Black men stay enrolled at the junior college at low levels; only 35.4 percent of Black male students continue with their second year of the junior college as compared to 49.7 percent for other students.
"We are specifically enrolling Black men into Oakton into a cohort program, which means they will be together, and have high touch points all dedicated toward helping them succeed," said Ileo Lott, vice president for academic affairs, in a video about the program.
MORE: Black UCLA students say they need racially segregated spaces
IMAGE: Oakton.edu screenshot
Like The College Fix on Facebook / Follow us on Twitter