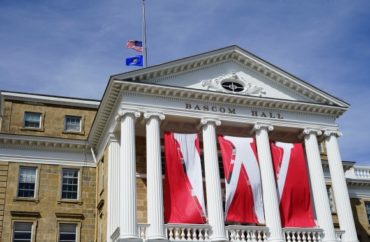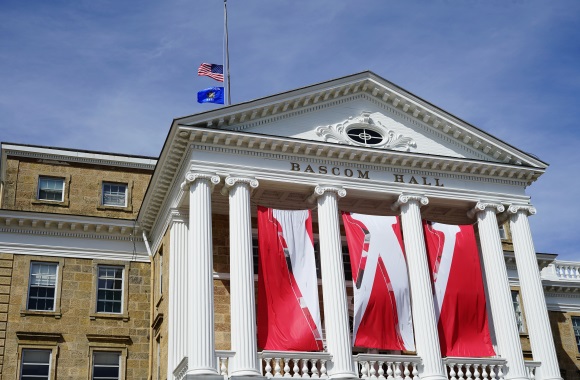 Three years after the University of Wisconsin-Madison removed the name of a famous alumnus for belonging to a group with a name similar to a group associated with the white supremacist Ku Klux Klan, the NAACP is urging the school to restore the alumnus' name to a "place of honor" on campus.
In a letter to the university, the NAACP said the removal of Oscar-winning actor Fredric March's name was "guided solely by social-media rumor and grievously fact-free, mistaken conclusions."
Blank said last week that the school stands by the removal of March's name.
The reversal came after journalists realized that March was actually involved in "social justice" issues during the first half of the 20th century.
In the 1920s, there were two groups on the campus that went by the name "Ku Klux Klan." One was affiliated with the national white supremacist group Knights of the Ku Klux Klan, while the other resided in a fraternity house that bore the KKK name.
In 2017, UW-Madison Chancellor Rebecca Blank commissioned a study addressing ways to improve inclusivity and diversity on campus. The study was followed by a later recommendation that the names of both March and Porter Butts, another alumnus who was a member of the non-racist KKK group.
In an August 2018 press release, the committee who recommended removing March's name from a room in the student union conceded that "no information has been found that connects the organization to any ideology."
Nonetheless, the committee still advised in favor of removing March's name, saying "more research into his legacy is needed before a possible solution for recognition elsewhere can be decided upon."
That research came from journalist George Gonis, who painstakingly recorded March's pro-civil rights actions throughout his life. These actions included:
Supporting the cause of black singer Marian Anderson, who was banned from performing at Washington, D.C.'s Constitution Hall in 1939 because of her color;

Participating in a secret "strategy session" with Martin Luther King Jr.;

Delivering a keynote address on the 10th anniversary of the Brown v. Board of Education ruling that integrated public schools.
"The decision to remove his name came accompanied, these same people maintain, by complete unawareness of (and an incomprehensible, negligent lack of curiosity about) March's deserved and exalted standing as one of his century's finest actors (in one socially conscious production after another) and his towering public record as a supremely outspoken advocate for racial justice," Gonis wrote.
"We remain confused as to why, on both Wisconsin campuses, the avalanche of readily accessible primary- and secondary-source materials detailing Mr. March's loud, concerted and enduring lifetime commitment to fighting racism and anti-Semitism was never pursued, discovered, consulted, heard or made public — and why neither UW-Madison nor UW-Oshkosh has moved to correct this clear and unconscionable rejection of conspicuously demonstrable historic truth and academic rigor," the NAACP letter's signers wrote.
Last week, Blank took to the pages of the New York Times to defend removal of March's name.
"There are some things in our country's history that are so toxic that you can never erase the stain, let alone merit a named space in our student union," Blank wrote. "Membership in a group with a name like that of the K.K.K. is one of them," she added, despite conceding earlier in her piece that "the group was not affiliated in any way with the national Knights of the K.K.K."
Read more here.
MORE: Campus memorials to progressive racists, eugenicists largely escape scrutiny
IMAGE: EQRoy/Shutterstock
Like The College Fix on Facebook / Follow us on Twitter