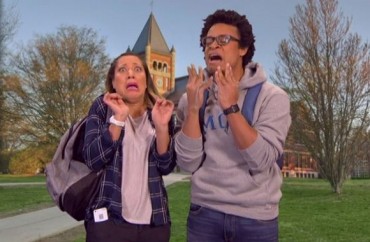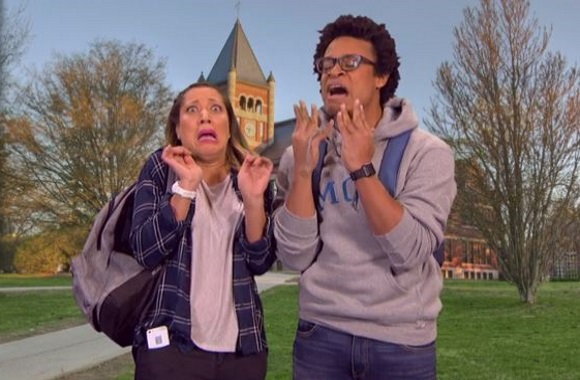 'Making students feel unsafe and unwelcome'
University leaders in Texas often have to be dragged kicking and screaming to recognize the legal rights of their students, as with the state's campus-carry law.
But University of Texas leaders seem fine with a new state law that bans so-called free speech zones on public campuses. Who's really concerned: paternalistic student activists.
The Daily Texan reports that "common outdoor areas" will now be "available to the general public to use for free speech and expression" in order to comply with the new law, signed in June. The new policies are interim and will go before the regents next year for final approval.
A spokesperson told the campus newspaper that those same outdoor spaces "were previously limited public forums" that could only be used by members of the university community and their guests for "expressive activities." The law changed these to "traditional public forums."
MORE: UT to ban guns in dorms in likely violation of state law
UT President Greg Fenves told the community earlier this month that the change wasn't a big deal because the taxpayer-funded institution has always recognized the "constitutional right" of faculty and students to "gather and share different perspectives and experiences."
The president of the University Democrats believes the change is a big deal, giving legal permission to conservative groups to harass students.
Joe Cascino suggested to the Daily that UT ignore the law because some organizations are "making students feel unsafe and unwelcome" by their campus activities.
He cited not just white nationalist Richard Spencer, whose very presence on campus is considered illegal by progressive activists, but also Young Conservatives of Texas, which hosts events intended to make students think about the basis of progressive doctrine.
MORE: Texas governor signs sweeping campus free-speech law
The UT student government even tried to "disband" YCT for hosting "hate-filled" bake sales that charge higher prices to whites and Asians than to Hispanics and blacks in recognition of racial preferences for the latter.
"I believe that universities should be able to step in and keep people like (Richard) Spencer or useless incendiary protests like (Young Conservatives of Texas') or Turning Point's from happening," Cascino said.
Turning Point USA has also drawn progressive protests at UT: Student activists tried to drown out founder Charlie Kirk's conversations with students, shouting obscenities and displaying crude signs (below). An anarchist group of UT students also threatened to dox students who considered joining YCT and TPUSA.
"In other words, the head of one of the campus's most important progressive organizations believes that his equivalents on the right—the Young Conservatives and Turning Point USA—should be denied their right to speak," Panic Attack author Robby Soave writes in Reason. "And that his justification for this is emotional safety."
Read the Daily and Reason reports.
MORE: UT anarchists threaten to dox incoming conservative freshmen
Like The College Fix on Facebook / Follow us on Twitter