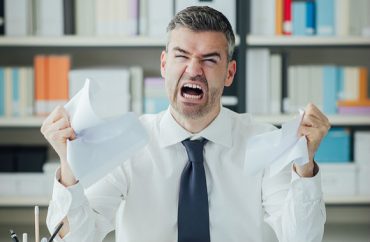 A third of cases involved seniors on the verge of graduating
Colleges live in fear of Title IX lawsuits by students claiming to be victims of sexual misconduct, and have paid handsomely to make them go away.
Now they are starting to worry about lawsuits by accused students alleging violation of due process or reverse discrimination.
Evaluating its insurance claims from 2011 to 2015, education insurance firm United Educators says the average claim filed by a client college in response to these suits and "demand letters" by accused students is $187,000, The Chronicle of Higher Education reports.
That's still only half the cost of defending against and settling allegations by accusers, but the costs are far worse for some institutions: One college spent a million dollars, another spent $500,000 (despite winning at trial), and 40 percent of claims cost more than $200,000.
Students' lawyers also rec'd average of $123k per settlement, though one settlement cost school more than $1m.

— KC Johnson (@kcjohnson9) August 14, 2017
MORE: UT hides evidence that helps students accused of rape
According to United Educators, the most frequent claim stems from breach-of-contract allegations (a college's failure to follow its own policies), while Title IX and negligence claims (improperly trained or incompetent investigators) were also common.
Shockingly, a third of accused students were "seniors kicked out not long before they were supposed to graduate." And alcohol continues to be the factor that colleges are afraid to address because rape-culture activists will accuse them of shaming victims:
In nearly 60 percent of the accused-student cases reviewed, at least one of the students involved had consumed alcohol, which led to confusion about whether consent had been granted or could have been granted.
While a United Educators official told the Chronicle that colleges should be careful not to adopt a "victim-centric" approach that taints investigations, he explicitly recommended "trauma-informed" investigations, which is functionally the same thing – and can include hiding evidence from accused students.
Brooklyn College Prof. KC Johnson, co-author of The Campus Rape Frenzy, noted that even United Educators judged accused students guilty by default in the report.
These summaries, btw, come from report subtitled "Perpetrator as Plaintiff." UE, it seems, implies that even wrongful finding=guilt.

— KC Johnson (@kcjohnson9) August 12, 2017
Read the Chronicle article and United Educators white paper.
MORE: UMinn trains its police to discriminate against accused students
MORE: GW forces students to take 'trauma-informed' rape workshop
Like The College Fix on Facebook / Follow us on Twitter
IMAGE: Stokkete/Shutterstock