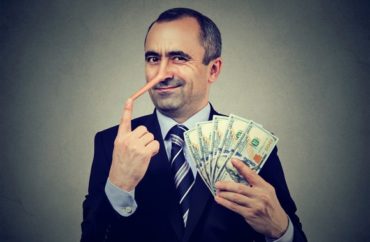 The U.S. Department of Education has found $6.5 billion in previously unreported foreign money flowing to U.S. colleges and universities, according to a report released by the department.
"The threat of improper foreign influence in higher education is real," said Education Secretary Betsy DeVos* in a statement following release of the report.
"Transparency in foreign funding of higher education is not just something I think is a good thing; it's the law," DeVos said. "For too long, enforcement of that law was lax, but not anymore."
According to the Higher Education Act of 1965, institutes of higher education are required to report, twice per year, any foreign gifts in excess of $250,000.
The report found the lack of adequate reporting concerning, saying foreign sources are "hostile to the United States and are targeting their investments (i.e., 'gifts' and 'contracts') to project soft power, steal sensitive and proprietary research, and spread propaganda."
According to the report, it is America's "largest, wealthiest, and most sophisticated" institutions of higher education that receive nearly all foreign funds.
The department claims these large universities are receiving billions of dollars in assets "using an assortment of related intermediaries, including functionally captive foundations, foreign operating units, and other structures."
The department further notes that these schools, regardless of the size of their endowments, all rely on federal taxpayer-funded subsidies to operate. And yet, the report charges, "the evidence suggests institutional decision-making is generally divorced from any sense of obligation to our taxpayers or concern for our American national interests, security, or values."
The report references evidence that foreign funding has a significant effect on research and instruction, noting that is the reason overseas governments are willing to donate such great amounts. Since 2012, American colleges have reported anonymous donations from China, Saudi Arabia, Qatar, and Russia totaling more than $1.14 billion.
In some cases, the underreporting soared into the hundreds of millions of dollars. In February 2020, Department Principal Deputy General Counsel Reed Epstein sent a letter to Yale University noting the school hadn't reported any foreign contributions in the years 2014, 2015, 2016 and 2017.
Yet the recent report notes Yale had actually underreported foreign gifts and contracts by $375 million.
Other concerns highlighted by the report include two universities that failed to account for foreign funding of campuses in Doha, Qatar, which are in part funded by the Qatari government.
It also noted the fact that Huawei, the Chinese technology giant supported by the Chinese Communist Party, had financial ties to nearly all the investigated institutions.
Another incident cited includes one in which a university accepted a $25,000 sponsorship from Kaspersky Government Security Solutions, a cybersecurity company with suspected ties to the Russian government, to host a cybersecurity conference.
The report comes as universities face more scrutiny for foreign activities on campus, most notably by China. Schools around the country are closing their "Confucius Institutes," which Secretary of State Mike Pompeo has called "part of the Chinese Communist Party's global influence and propaganda apparatus."
According to a 2019 report by the National Association of Scholars, nearly two in three schools that hosted Confucius Institutes failed to adequately report foreign contributions.
Further, the Education Department's report comes as the FBI has recently arrested a number of university professors and researchers for secretly working with the Chinese government. That includes the former Chair of Harvard University's Chemistry and Chemical Biology Department, Charles Lieber, who was indicted in June for making false statements about his involvement with a Chinese "Thousand Talents" program.
Further, in May, Ohio State rheumatology professor and researcher Song Guo Zheng was caught attempting to flee the country after participating in a Chinese talent program. Also in May, researcher Xiao-Jiang Li, 63, of Emory University, was sentenced to one year of probation on a felony charge and ordered to pay $35,089 in restitution for filing false tax returns in which he failed to report at least $500,000 in income from work at Chinese universities.
And in late July, Professor Simon Ang, head of the University of Arkansas High Density Electronics Center, was indicted for failing to reveal his connections to China when he applied for grants from NASA.
According to the new report, the department has conducted an initial review of various documents including contracts, financial records, and institutional practices provided by six institutions: Georgetown University, Texas A&M University, Cornell University, Rutgers University, Massachusetts Institute of Technology, and the University of Maryland.
The department indicated it was still waiting on documents from a number of other schools, including Harvard University, Yale University, University of Texas, and Case Western Reserve University.
MORE: Trump Administration designates Confucius Institute Center as 'foreign mission' of China
IMAGE: pathdoc/Shutterstock
Like The College Fix on Facebook / Follow us on Twitter